Faux techniques are one of the most fascinating aspects of polymer clay. In these polymer clay tutorials I'll show you how to perfectly emulate all sorts of things such as stones, shells, wood and more.

With the right techniques, the results can be very effective and in some cases, it's almost impossible to tell the real deal from the polymer clay.

These polymer clay techniques are often messy, and require a great deal of experimenting and trial and error to perfect, but the results are so rewarding that this has become my favorite part of the polymer clay journey. I hope you enjoy watching these faux tutorials as much as I have enjoyed putting them together.

This tutorial showcases the faux black veined turquoise technique. This polymer clay technique uses paint to create the veins and is loads of fun to do. If you want something a bit more exotic, such as the gorgeous African Turquoise, one of my personal favorites, be sure to watch to the end of the tutorial where I'll show some examples of the other variations I've come up with.

Tutorials for many of these variations will be added to my Patreon page in the near future, so keep an eye out for them. They're really cool - you don't want to miss them.

But for now, let's start with the black-veined faux turquoise...
In this tutorial I'll be showing you an easy faux polymer clay technique that is perfect for imitating Gold-Flecked Faux Lapis Lazuli.

This technique can be combined with other methods, to create many faux gemstones using polymer clay.
In this polymer clay bead tutorial I'll be showing you how to create one of my favorite gemstones - Faux Agate.

This technique can be used to create anything from Botswana Agate to Blue Lace Agate. Just tweak the colors and patterns and you could end up with a completely different faux stone. In this particular project we will be making Faux Agate Polymer Clay Dagger Beads.
Many of you requested a tutorial showing how to make the flat version of the faux agate daggers above, so that's what I will be showing you in this video.

I am using the lilac color scheme to show you how to make these polymer clay faux agate pendants, but you could also make them in the blues and greens used for the daggers.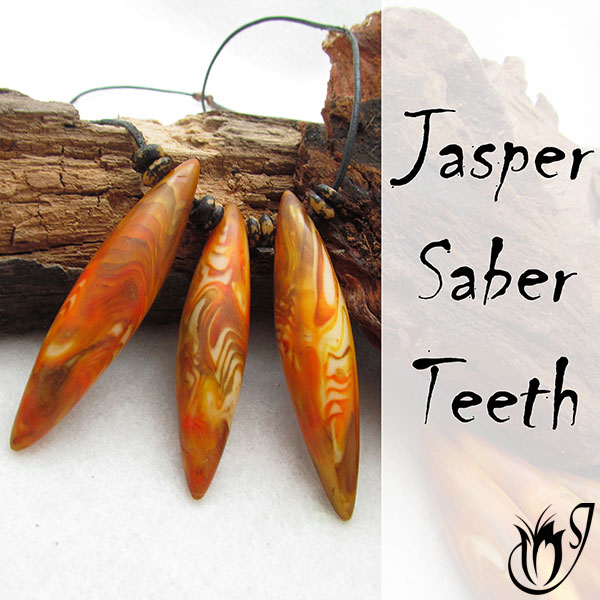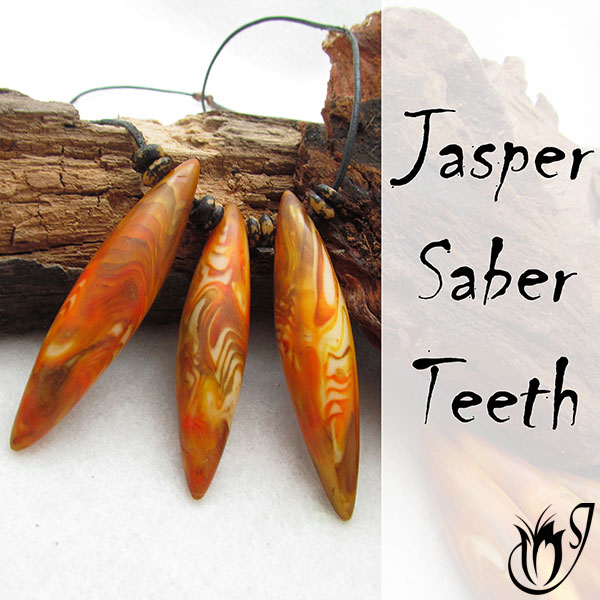 In this faux Jasper tutorial I'll show you how to make Mokume Gane using Faber Castell's Gelatos. I've been experimenting with them for a while and found that they can be used to create some cool faux stone effects.

We'll turn the Mokume Gane into faux jasper polymer clay cabochons and torpedo beads and we'll make a Saber Tooth necklace with them.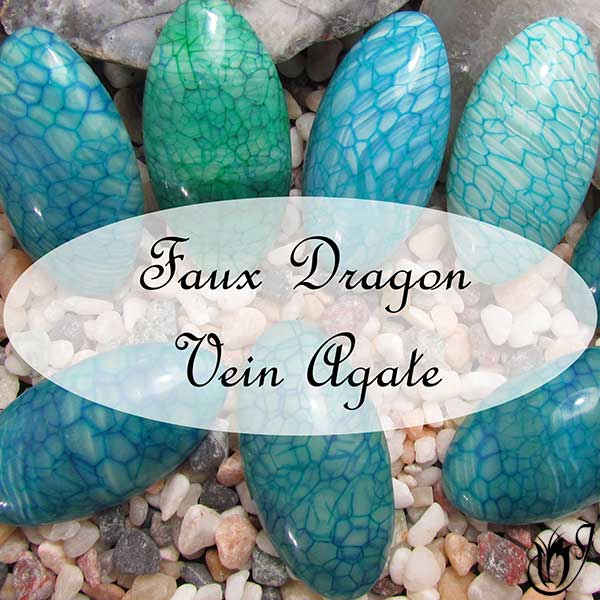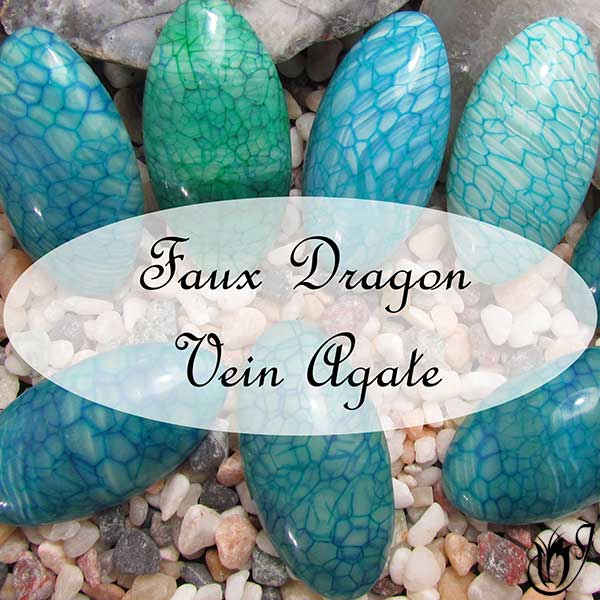 In this tutorial I'll be showing how to make faux Dragon Vein Agate cabochons. We will be using a faux agate sheet and a crackle cane to achieve the result, and all you will need is some white and translucent polymer clay, and a couple of alcohol inks.

Dragon Vein Agate comes in many different forms and I'll be showing how to imitate a few different ones in this tutorial. There are endless possibilities to mess around with once you have the base sheet and cane, so this is a tutorial you can really have fun with.
In this tutorial I'll be showing how to make faux red Tiger Eye, and how to make cabochons with it. I'll show you a few different versions with various color combinations and striation patterns, since no two stones are the same.

In part two of this tutorial, we will use the Red Tiger Eye sheet to make a beautiful lariat necklace.
Faux techniques are one of my favorite parts of polymer clay, so you can expect plenty of faux polymer clay tutorials to be added to this page in the near future. I'll also be adding some unusual faux tutorials to my Etsy shop over time, so look out for those.

New tutorials and polymer clay techniques are posted on my Facebook page as they are added here, so please  like my Facebook page to stay up to date. And please don't forget to like and share with your friends.

I also add more complex or unusual polymer clay tutorials and techniques for my Patreon community every month. If you're interested in taking a look at those you can check out my Patreon page here. I also have lots of additional features and surprises planned for my Patreon group and they will be coming up soon, so do come over and have a look. We would love for you to join us.