You are here:
Home
>> About Jessama Tutorials
About Jessama Tutorials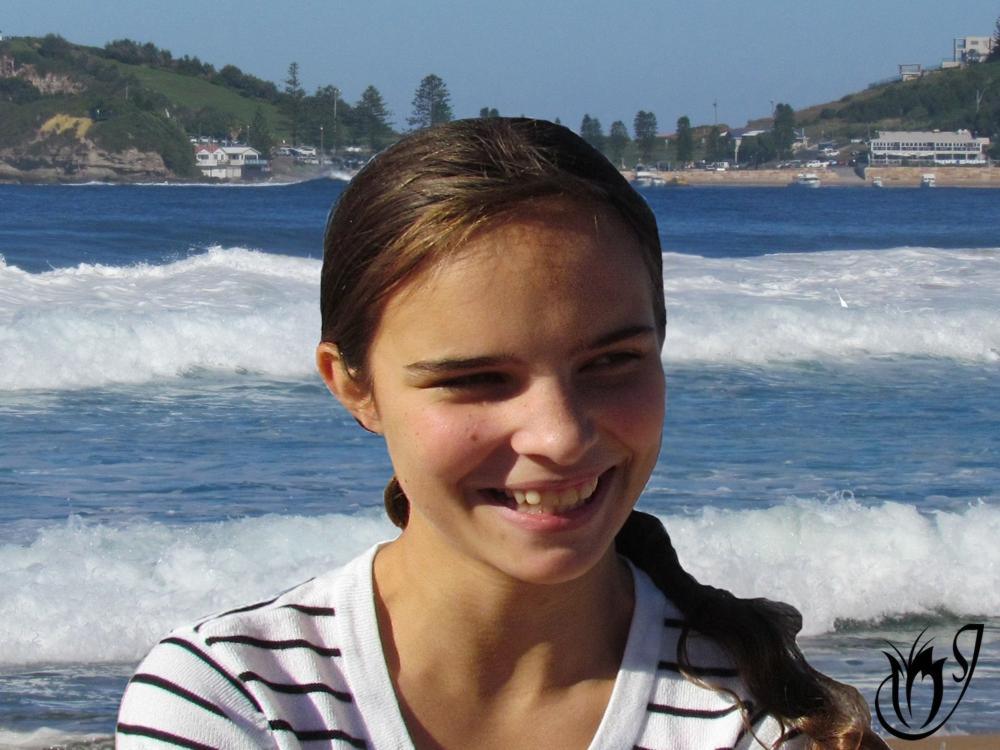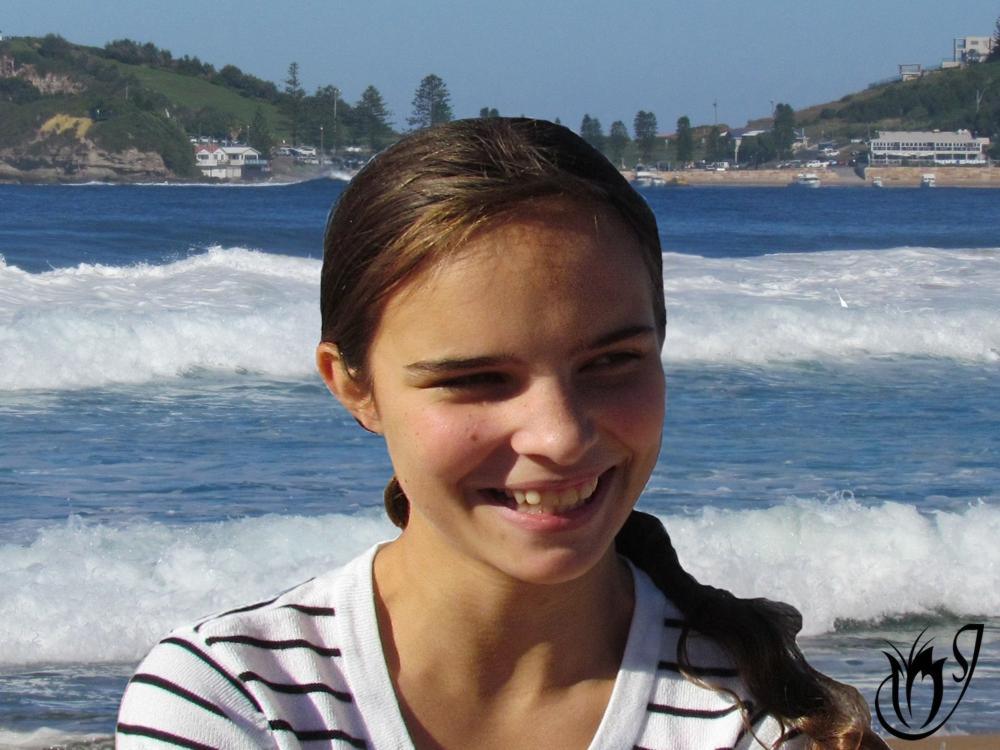 Hi everyone, I'm Samantha, the creator of JessamaTutorials.com.  I love all things polymer clay, cats and nature.

I hope you'll stay a while and read about how I came to know about polymer clay and how this website came about.

My fascination with beads goes way back to when I was only four years old. Once a month or so, my mom would take me to a little beading shop down the road from us. There I would painstakingly spend hours (literally) picking out my little allotment of beads for the month.

Eventually, I outgrew the little beading shop and we began to shop online for my supplies. One day, when I was about twelve years old, the polymer clay section of FireMountainGems.com caught my eye. We added a couple of blocks of Kato clay to the order and the rest, as they say, is history.

Little did I know that those first few blocks of clay would lead to JessamaTutorials.com.

| | |
| --- | --- |
| One of my first beaded necklaces. | One of my first polymer clay creations. |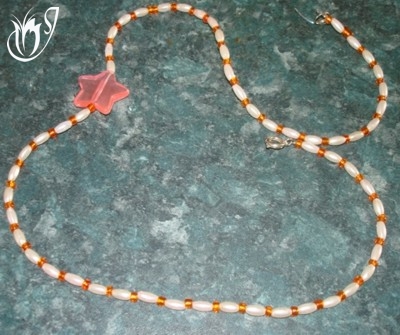 One of my first beaded necklaces.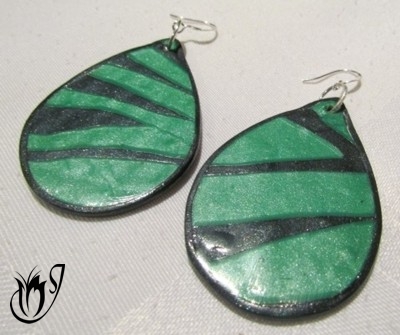 One of my first polymer clay creations.
I was hooked from the first day. I started playing around with the clay, and had absolutely no idea what I was doing, but I was fascinated by the endless possibilities.

I can remember making many, many mistakes in the beginning. I had so many questions and wasn't able to find the answers I needed, but I had quite accidentally stumbled upon what was soon to become my passion - teaching others all about what I have learned about this captivating medium.

Out of my frustration with not being able to find the information I needed, and the desire to help others in a similar position, the idea of a tutorial website to help other polymer clayers was born.

what's in a name?

The name Jessama has a bit of a story behind it. Although I (Samantha) am the creator and artist of the site, there is a team behind the scenes working hard to keep everything running smoothly. I am privileged to be able to call my Mom and my sister, Jessica, my partners. We're a happy little family business, and I wouldn't have it any other way.

So, Jessama is a combination of the three of us. Jess - Sam - Ma. Cool huh? Believe it or not, my Dad came up with that. It's his contribution to the website, along with cheerleading. He isn't very arty!

about jessama Tutorials

JessamaTutorials.com is designed to be an all in one polymer clay website with everything you need to learn all about the art of polymer clay. From step-by-step tutorials, to product reviews and tests, you'll find everything here, in one place.

And if I've missed anything, you can always let me know through my suggestions form. I'm always open to new ideas.

My hope is that JessamaTutorials.com will become a one-stop-solution to all of your polymer clay questions and a place where we can all grow together, learning from one another and having stacks of fun in the process!
What Else is happening?

I'm excited to announce that I now have a membership community hosted on Patreon.com. Our community is steadily growing over there, and we would love for you to join us.  For a small monthly membership fee, you will have access to all sorts of exciting tip and tutorial videos reserved especially for my members, as well as some of the ones I sell on Etsy. We have our own wonderful Facebook group, and I have lots of surprises and additional features coming up soon, so please come and take a look.

Speaking of Etsy, my shop JessamaDesign is now open! This is the place where you will find my more complex tutorials for sale. There will be some exclusive techniques that I have been working on for ages showing up there soon, so keep an eye out for that. You will also find the jewelry from my tutorials there, as well as pendants and beads that you can buy and incorporate into your own designs.

NEW!! I am now selling texture stamps to go with my tutorials.

Meet the boss

It's my art, my website, my idea so I must be the boss right? Well, actually - No.  Meet KitKat. This is the boss...

No video is complete without a meow or a tinkling collar. No photograph is pronounced purr-fect without at least one stray hair making its way into my spotless lightbox. No piece of jewelry makes it to project status without the royal nod of approval.

She pretends to be a cat, but I'm pretty sure she is some sort of princess in disguise.

What can you expect in the future?

So what can you expect from JessamaTutorials.com in the future? Well, we have lots of ideas up our sleeves, including competitions, giveaways, webinars, courses and much more, so be sure to watch out for lots of new, exciting releases in the months ahead.

In the mean time we'll be adding new articles, tutorials and other great content every month. If you'd like to keep updated on things happening around the site be sure to like my Facebook page. I also have polls and much more going on over there that I'm sure you won't want to miss out on.

Thanks for stopping by.

Samantha

You are here:
Home
>> About Jessama Tutorials