You are here:
Home
>> Polymer Clay Surface Effect Tutorials
Polymer Clay Surface Effect Tutorials

Polymer clay surface effects include everything to do with manipulating the surface of your clay. Tutorials will  cover everything from silk screening to Swellegant, antiquing to Pebeo paints.

I'll show a broad range of fun techniques that involve lots of experimenting and messing around with mixed media. The techniques are constantly evolving as new products find their way into our polymer clay supplies. So much to do, so little time!

Be sure to check back often, as I will be adding my twist on many old favorites, as well as, some wonderful new polymer clay techniques that I have been messing around with. If you want to stay up to date you can Like my Facebook page. All of my new tutorials are posted there.

In the meantime, make yourself a nice cup of coffee, and get claying...

This is a fun and easy polymer clay tutorial where I'll be showing you how to make a pretty tribal polymer clay veneer using an alcohol ink tinted Skinner Blend.

You can vary the design in endless ways by using different stamps and colors to create a polymer clay sheet that can be used in many different projects and designs.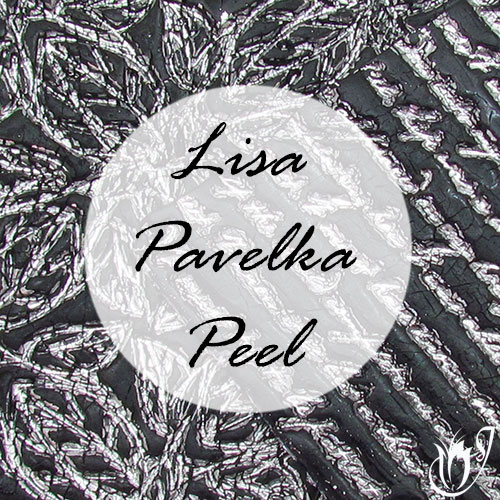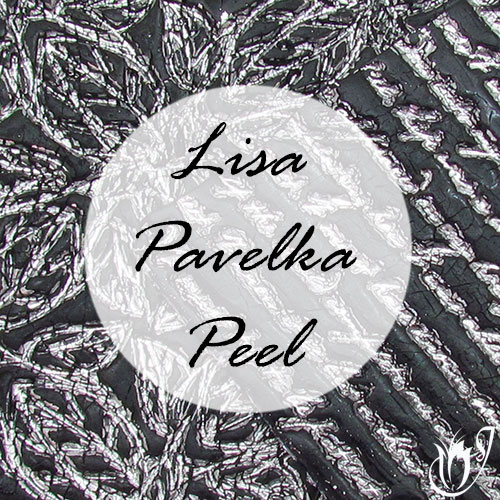 In this polymer clay tutorial I'll be demonstrating the Lisa Pavelka Peel using the Lisa Pavelka Love Letter stamp and silver metal leaf.

This is a wonderful, easy technique that allows you to highlight the indents in your clay. You can use any texture stamp and any color of metal leaf or foil to create lots of different effects.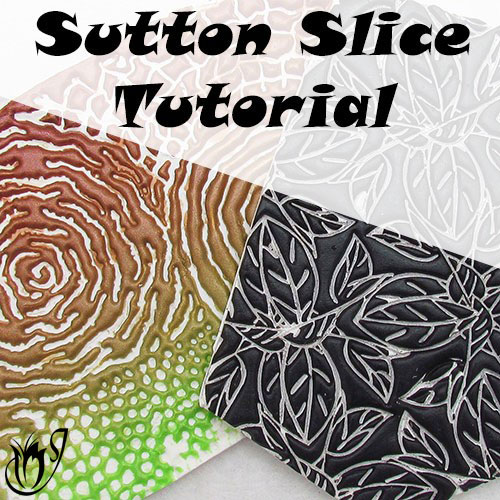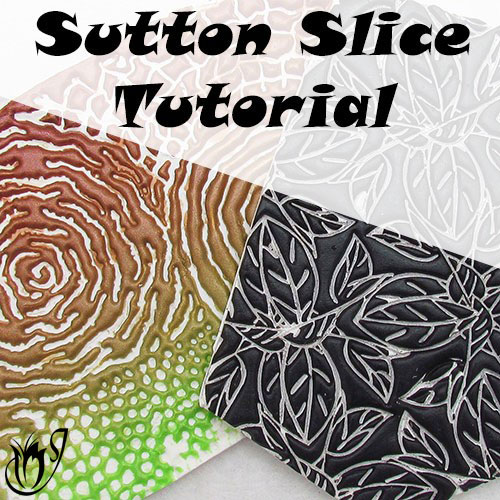 The Sutton Slice is a cool polymer clay technique developed by Lisa Pavelka. You can create some really wonderful effects with it, and the variations are endless.

In this tutorial I will show you the basic Sutton Slice , as well as a Skinner Blend version.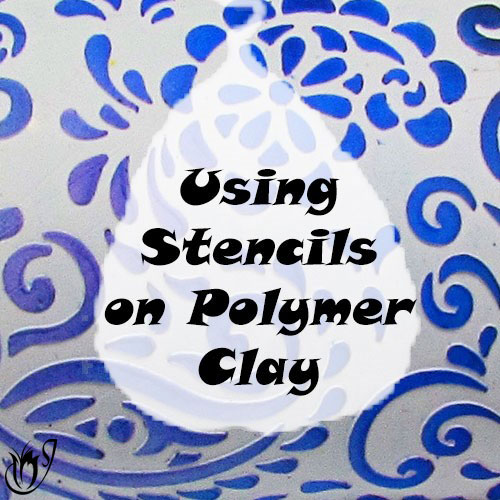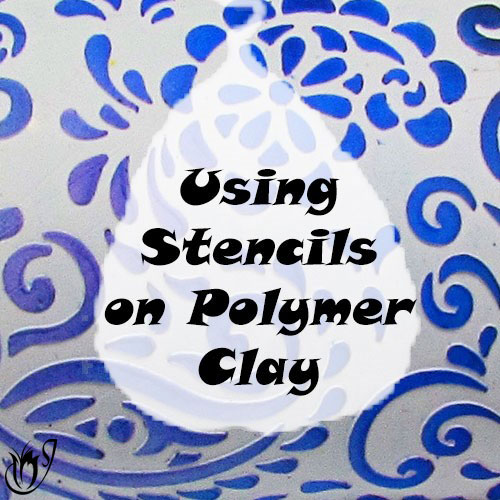 Polymer clay stencils are less detailed than silkscreens, but far less expensive. They also allow a much longer working time.

In this tutorial I'll show you a few tips for using stencils with paints and powders on polymer clay.

Polymer clay mica frills are an easy and effective way to add an extra element to any polymer clay design.

In this mica frill tutorial, I'll be showing you how to make a marbled Skinner Blend and then use Kor rollers to create a deep indented pattern that we'll shave off and use as mica frills in a design.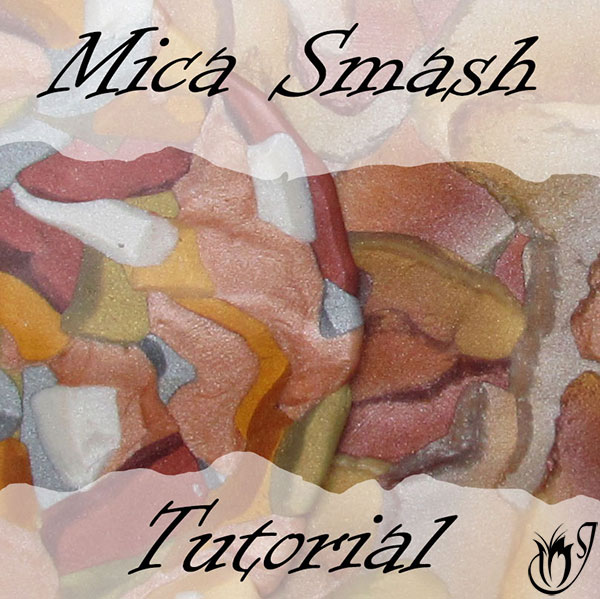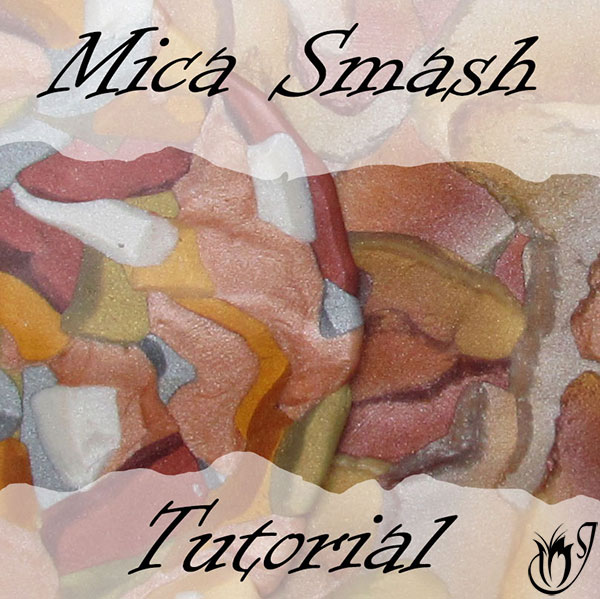 In this tutorial I'll show two variations of the Polymer Clay Mica Smash Technique. One with plain colors and another with a Skinner Blend.

The Mica Smash is a fun combination of Maggie Maggio's Watercolor Technique and the Dragon Scale Mica Shift. Have fun with it. It's addictive!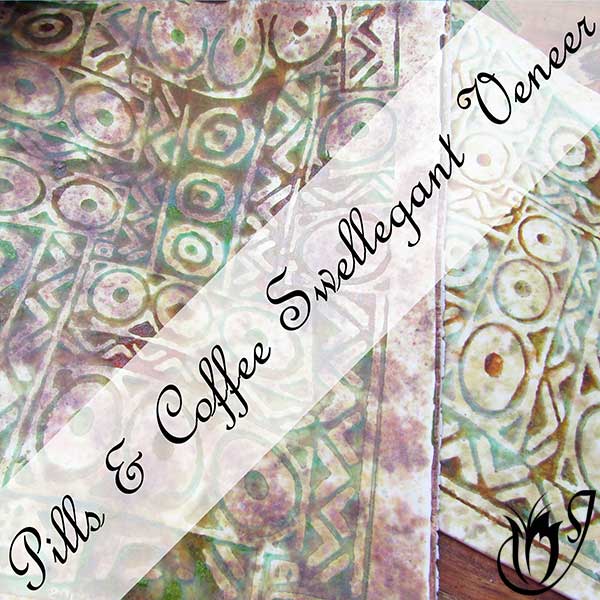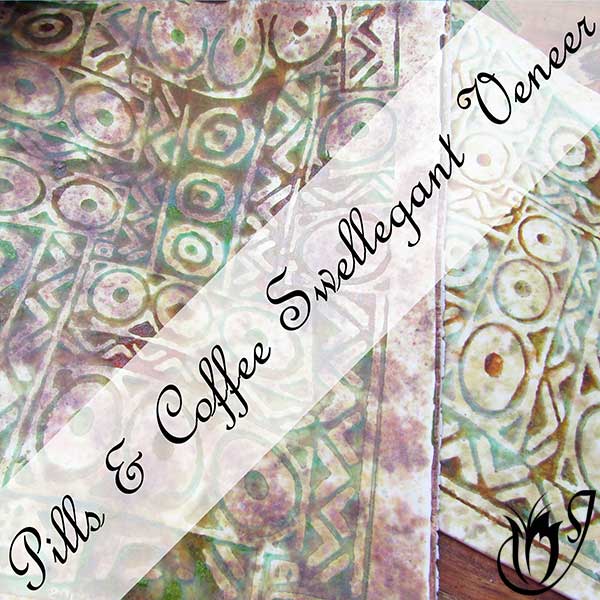 In this tutorial I'll be showing you how to make a polymer clay silkscreen veneer using alcohol inks, Swellegant and Helen Breil's Pills and Coffee silkscreen.

I'll also show you a second veneer using different colors and patterns to give you some ideas of what you may be able to come up with yourself using this fun and very versatile polymer clay technique.
In this tutorial I'll show you how to create a beautiful Skinner Blend Mica Shift and a Mica Smash using alcohol ink tinted polymer clay.

Tinting your metallic clays with alcohol inks opens up a huge range of vibrant color options for your mica shifts, without reducing the mica content of the clay. It's a simple technique that can be used to add your own favorite color combinations to any project.
Watercolor Polymer Clay Surface Effect Techniques

I'll be adding many more polymer clay surface effect tutorials to this page over the coming months. If you would like to stay up to date with the new tutorials as they are added, please like my Facebook page. All new tutorials will be posted there, as and when they happen. Please don't forget to like and share with your friends.

If you are looking for complete project ideas, or something a little more complex, I have some cool polymer clay tutorials on my Etsy shop. Alternatively, take a look at my Patreon page.  For a small monthly membership fee, you will have access to all sorts of tip and tutorial videos reserved especially for my members, as well as, some of the Etsy ones. Our community is steadily growing over there, and we would love for you to join us.
You are here:
Home
>> Polymer Clay Surface Effect Tutorials