Don't throw your leftover clay out. Find out how to turn it into something beautiful with these polymer clay tutorials and techniques. This page will bring together a whole lot of polymer clay techniques that you can do to use up all your leftover clay. Trimmings from sheets, cane ends, even yucky, muddy colored clay will all find a use in the techniques on this page.

Polymer clay can be an expensive hobby if you're throwing too much of your clay in the trash. That scrap polymer clay heap can really start to pile up, especially when you are just starting out, or experimenting with a new technique. Hopefully, with a few of these polymer clay techniques under your belt, you can say goodbye to waste forever!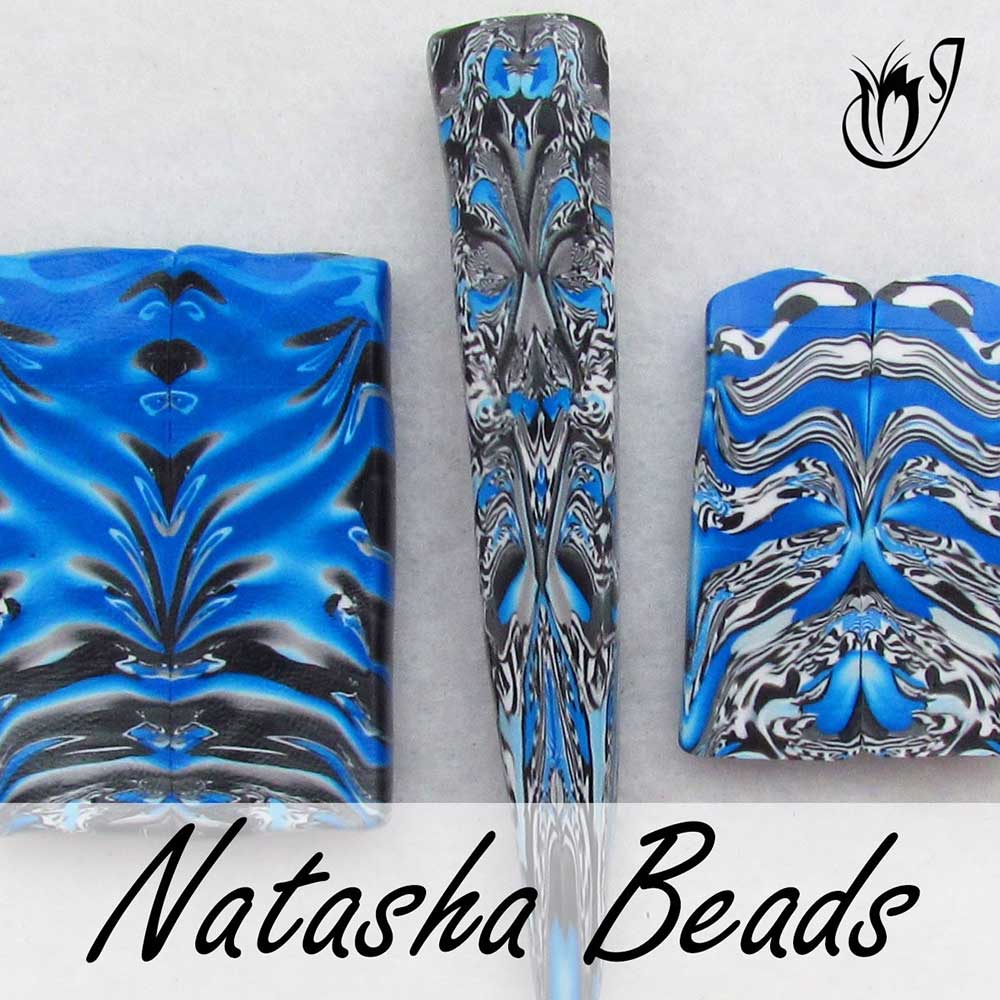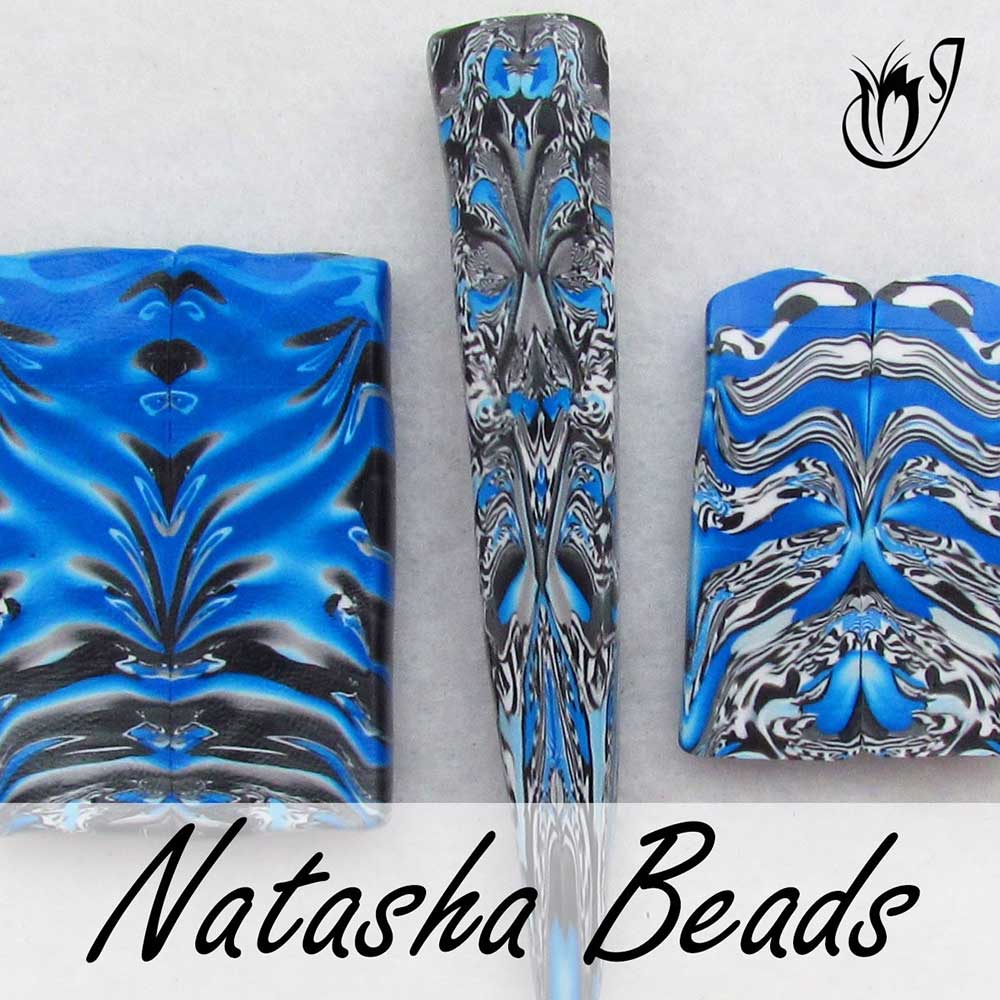 In this easy polymer clay tutorial I'll be showing you how to make a Natasha bead. They're are a great way to make good use of your leftover polymer clay.

The Natasha bead technique works best with leftover cane ends, but can be used with just about any polymer clay scrap. It's fun, easy and the results are beautiful. You can create endless kaleidoscope type patterns. No two beads ever come out looking exactly the same. It's fascinating to go through the process and see what you come out with at the end. Give the Natasha bead a try. I'm sure you'll love it.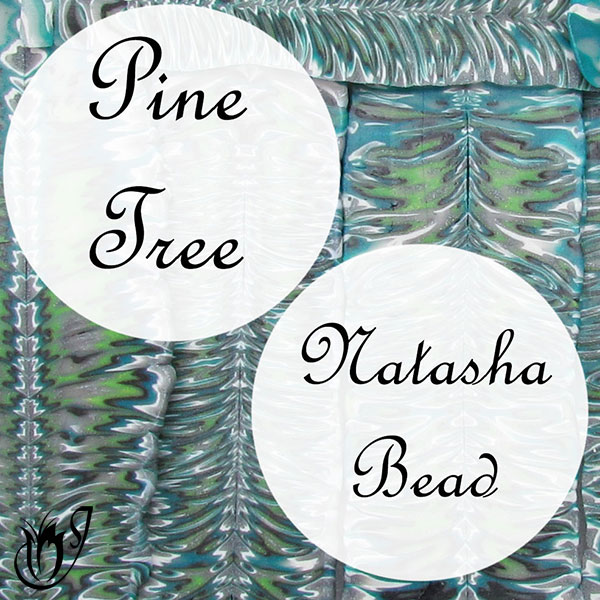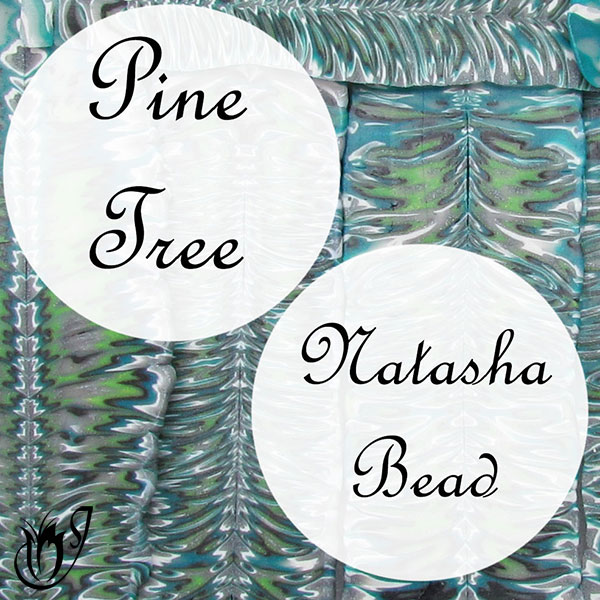 In this video, I'll be showing my Pine Tree Natasha Beads technique that I did using the leftovers from my Rippling Bullseye cane tutorial.

It's a spin on the traditional Natasha bead technique above. I will be showing you the specific method I use to get the needle look in the polymer clay pieces, which creates the Pine Tree Natasha Bead effect.

This is a polymer clay technique that can be used with many different leftovers, so do have a go at it, and have fun.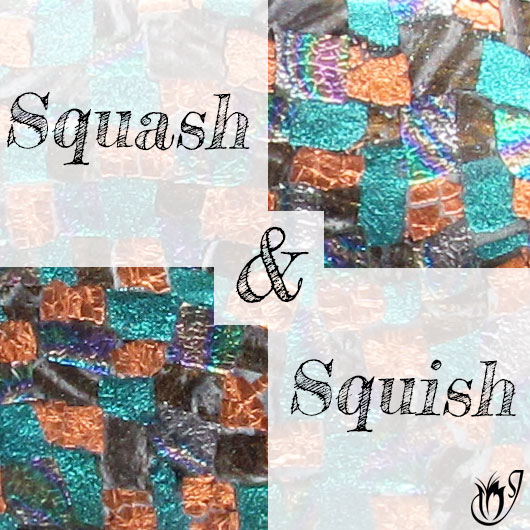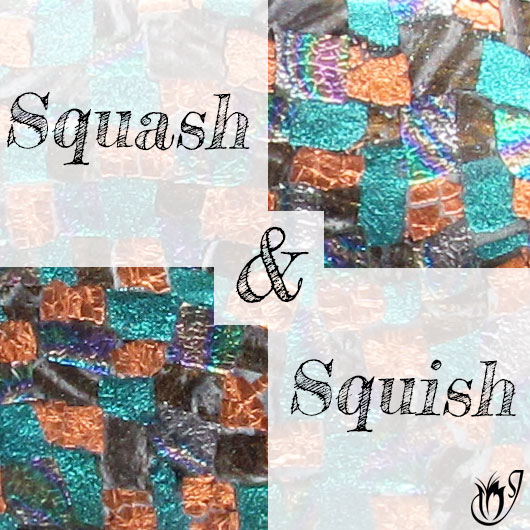 The Squash and Squish polymer clay technique is fun and easy to do and it's a great way to use up your leftover polymer clay sheets or veneers.

In this tutorial I will be using the leftovers from my Metal Leaf Pendant Tutorial, but you can use any leftovers to create different messy mosaic effects. Have fun messing around with the squash and squish polymer clay technique. It's a bit addictive and I'm sure it will become one of your favorites.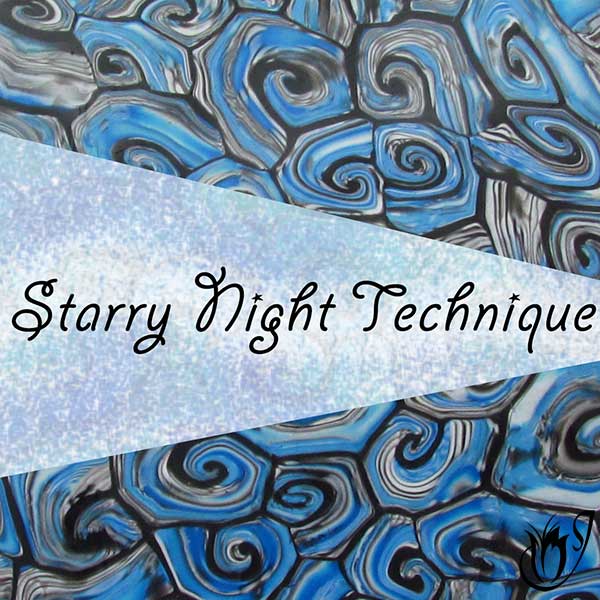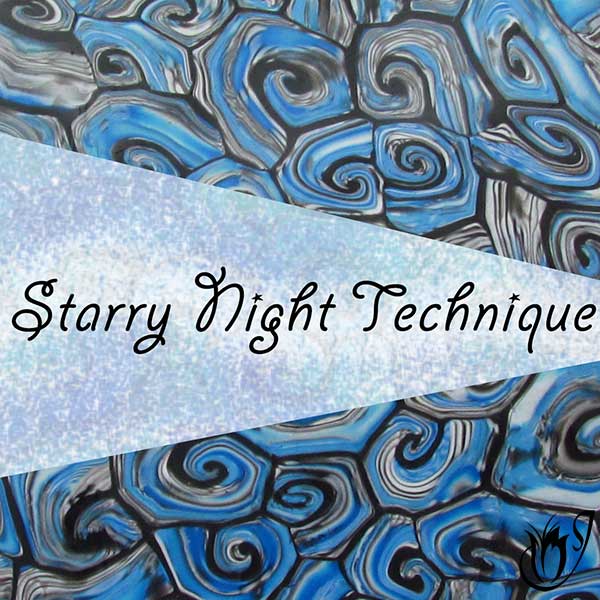 The starry night polymer clay technique is one of my favorite ways to use up leftover clay. I call it the Starry Night technique because it was inspired by the painting by Vincent Van Gogh.

In this Starry Night tutorial I'll be showing you four variations of the technique that give different effects. Play around with this one and have fun. I'm sure you can come up with many more ideas.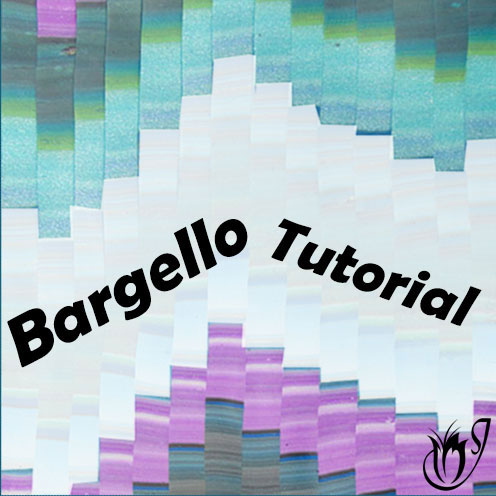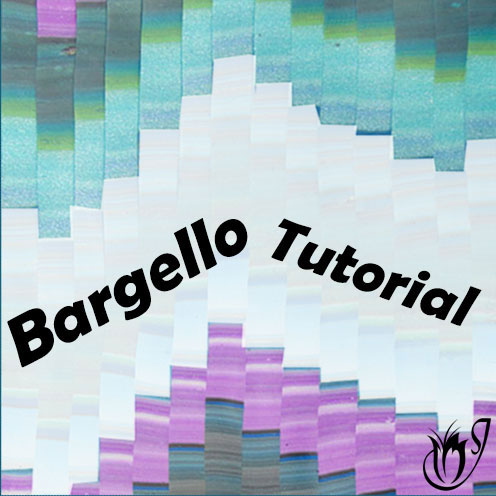 In this leftover tutorial I'll show you how to use up your scraps to make a step ladder polymer clay Bargello.

This is a basic version of this technique that can be adapted in countless ways, depending on what types of stripes you use and how you lay them out.

In this tutorial I'll be showing you a fun and easy polymer clay technique that will work with many leftover cane ends. I'll be using the leftovers from my Square Kaleidoscope Tutorial to make a matching polymer clay marble and veneer.

Because the marble, veneer and cane all end up matching one another, you can use them together in one cohesive polymer clay design.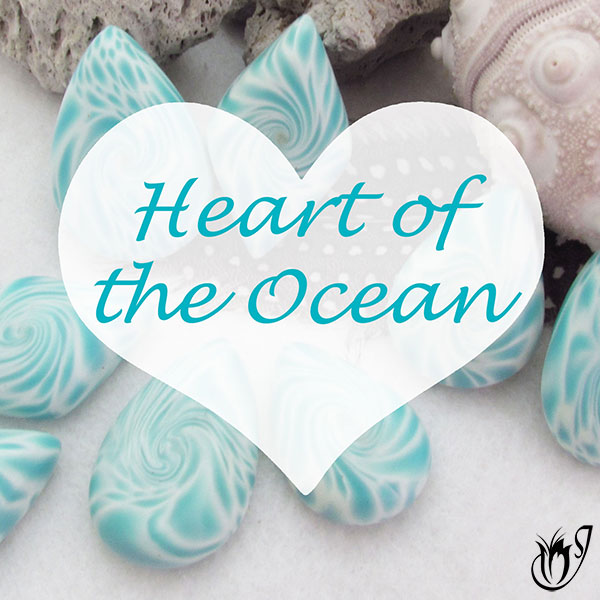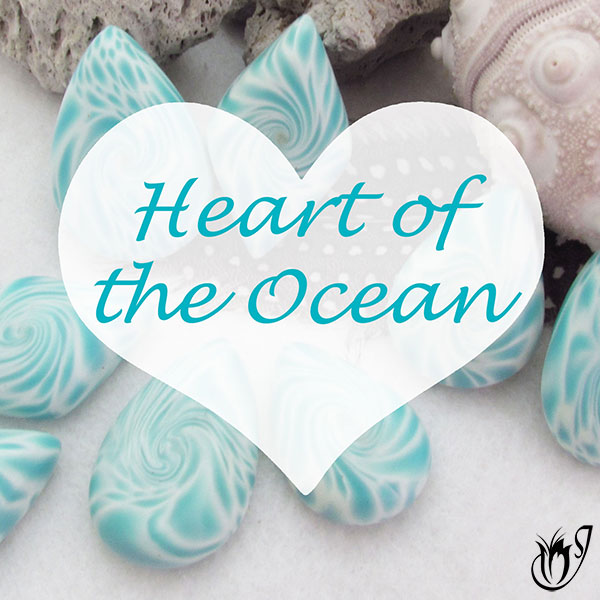 This lentil bead tutorial is a twist on the traditional polymer clay lentil bead technique.

The results can be stunning and it's a great way to use up your scrap cane ends.

texture stamp polymer clay tutorials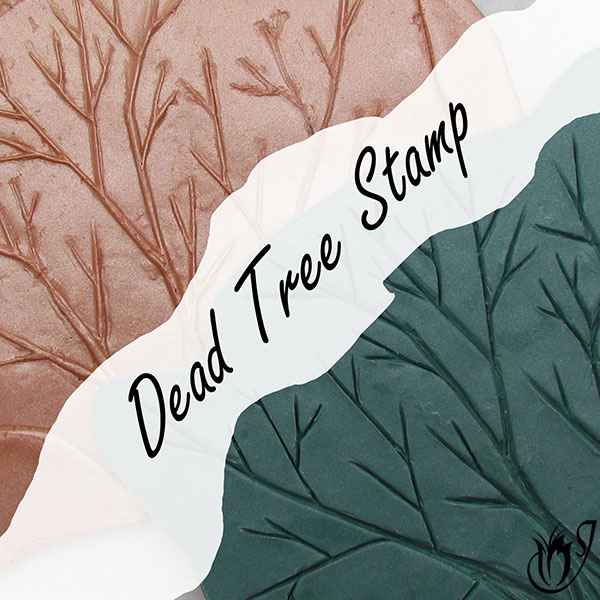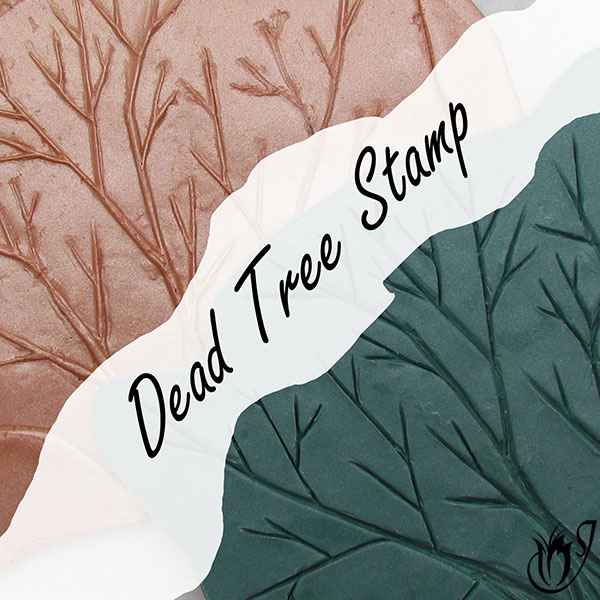 In this tutorial I'll show you how to make the first in my series of handmade texture stamps.

All of the stamps are made using leftover clay, so they're a great way to use up that scrap pile that's lying around in the corner making you feel guilty.

This dead tree texture stamp is inspired by winter tree branches, and is one of my favorites.

It's available for purchase on my Etsy shop if you don't have time to make your own.

In this tutorial I'll show you the second of many handmade texture stamps that I will be creating out of leftover polymer clay.

As a bonus, not only does this pebble texture stamp use up a big wad of your ugly scraps, you will also be making use of some of your baked, throw-away clay.

If you like these handmade stamps, you can find more patterns for sale in my Etsy shop.
There are many more polymer clay tutorials using leftovers to come, so watch out for those. They're a great way to use up your scrap clay.

If you would like to stay up to date with new articles and tutorials as they are released, please join my Facebook Group, and don't forget to like and share with your friends.

The group is the best place to keep up with all the latest news, product releases and tutorials, and you will have early access to new material before it is released on YouTube or the website. There are also exclusive giveaways and a discount coupon for my shop, JessamaDesign on Etsy.

We have a fabulous group of members already. It's a great place to share, be encouraged and ask all of your polymer clay questions.

I post more complex polymer clay tutorials and complete project ideas for my Patreon community every month and I have lots of surprises and additional features coming up for my Patreons soon. For a small monthly membership fee, you will have access to all sorts of tip and tutorial videos reserved especially for my members, as well as, some of the ones I sell in my Etsy shop. So if you want new design ideas, delivered, and ready to make, on a regular basis come over and join us. We would love to welcome you.