The polymer clay jewelry tutorials on this page will show you how to create your own polymer clay pieces, step by step, from start to finish.

I'll be using lots of different polymer clay techniques, as well as stringing ideas and designs in various combinations, to make finished products with a professional finish that you can replicate to wear or sell.

I hope that the polymer clay projects on this page will also serve as inspiration for you to create your own beautiful and original jewelry designs.
In this polymer clay tutorial I'll show you how turn gold polymer clay, a few alcohol inks and some mica shift shavings, into a beautiful polymer clay necklace.

It's a really fun project that can be made using lots of different colors and textures. Be sure to play around and see what else you can do with this addictive polymer clay necklace tutorial.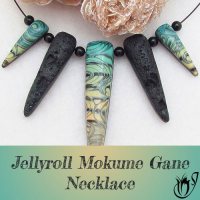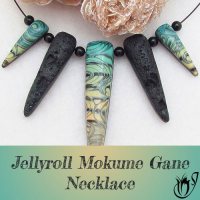 In this Jellyroll Mokume Gane and Faux Lava project tutorial, we'll be making some gorgeous drop pendants and turning them into a piece of polymer clay jewelry.

The matte Faux Lava Rock pendants contrast beautifully with the high gloss of the Jellyroll Mokume Gane to create an interesting design that catches the eye.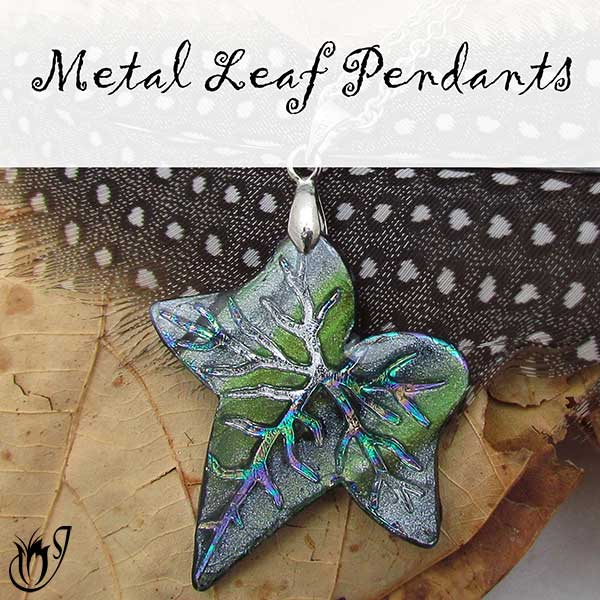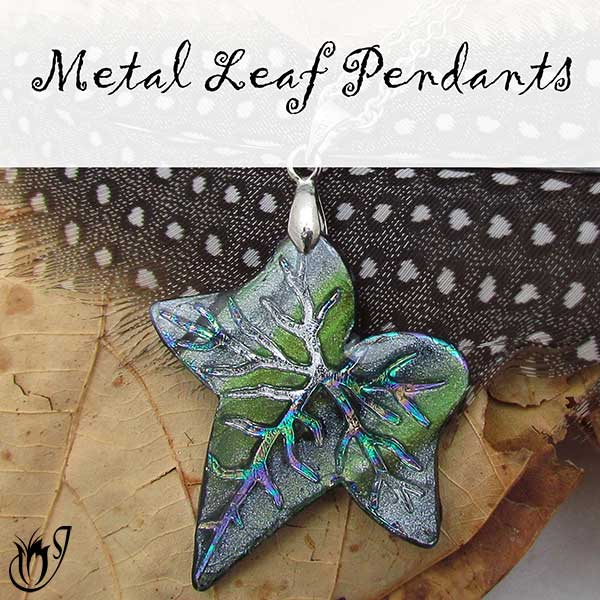 In this polymer clay tutorial I'll be showing you how to create polymer clay leaf beads using marbled clay and metal leaf. In this project I'll be showing how to string the beads on a simple chain, but you can also use the beads in more complex jewelry designs.

The beads themselves are really fun to make and can be adapted in many different ways, so as always experiment and see what you can come up with.

My Colors of the Rainbow Pendant is a fun Skinner Blend project that's easy to make and a great project for beginners to try.

I'll be showing you the entire process, from making the pendant, to completing a beautiful polymer clay necklace.

In part three of the Midnight Wood polymer clay project series I'll be showing you how to use sari ribbon and end caps to turn the finished pieces from the Midnight Wood Pendant Tutorial into a beautiful, bright necklace and bracelet set.

If you haven't watched part one and part two of this series, watch those before beginning this video.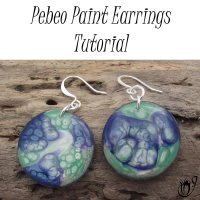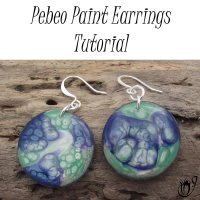 This is a three part tutorial where I'll be showing you how to make three beautiful pairs of Pebeo paint earrings and a donut pendant.

Find out how to apply the paint so that it doesn't spill over the sides, opening up endless design opportunities without the need for a bezel to contain the paint.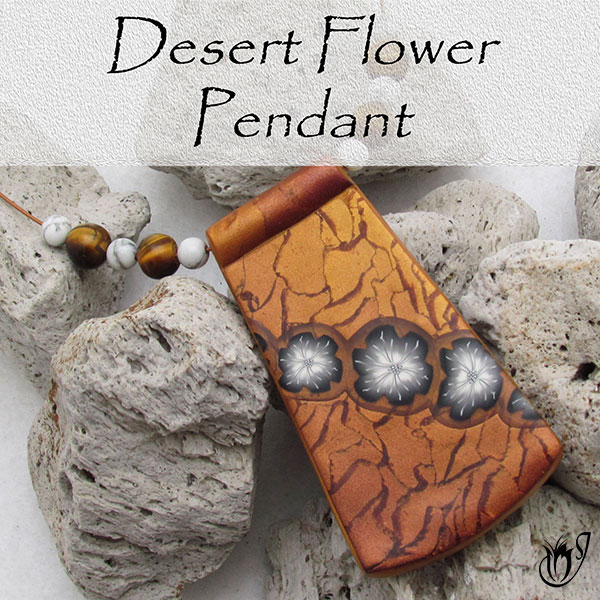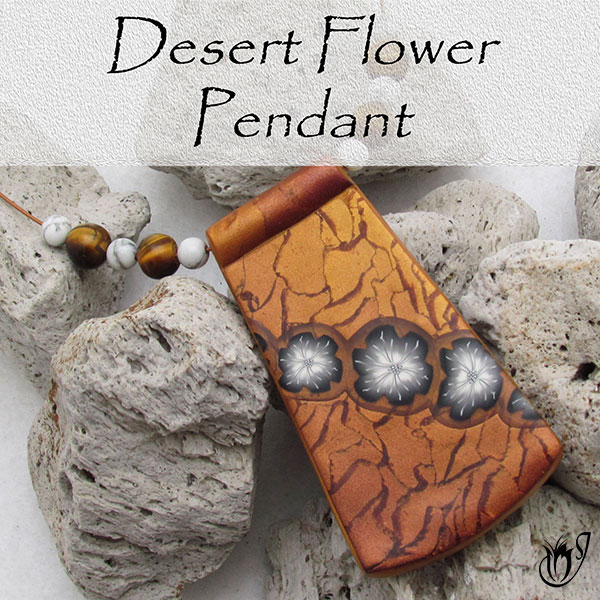 The desert flower tutorial combines the Dragonscale Mica Shift technique and a black and white Flower Cane into a beautiful pendant, which we will string to create a necklace.

The techniques used in this tutorial lend themselves to many different designs, so play around with it and see what you can come up with.

I'll be adding many more project tutorials to this page over the coming months. If you would like to stay up to date with the new tutorials as they are added, please like my Facebook page. All new tutorials will be posted there as and when they happen.

If you are looking for something a little more complex, take a look at my Patreon page. The community over there is steadily growing and I have lots of surprises and additional features coming up soon for my Patreons, so do come over and join us. We would love to welcome you. You can also find some of my more complex tutorials at my Etsy shop.

Don't forget to like and share with your friends, so that they can learn too.