You are here:
Home
>> Polymer Clay Mokume Gane Tutorials
Mokume Gane Polymer Clay Tutorials

Easy and fun polymer clay Mokume Gane tutorials, from the basics to new versions with added twists and turns. Learn how to achieve truly beautiful results with this much-loved polymer clay technique.

Mokume Gane comes in many different shapes and forms, from abstract patterns to specific designs. If you're just getting started with polymer clay, this is a great place to begin. You can make beautiful polymer clay jewelry using just this technique alone.

If you're more experienced, there are endless twists that you can add to personalize this technique and make it all your own. It is this versatility, and the endless possibilities it offers, that has made it such a popular and well-loved art-form.

Be sure to check back often as there will be many exciting tutorials to come. Like my Facebook page to stay up to date.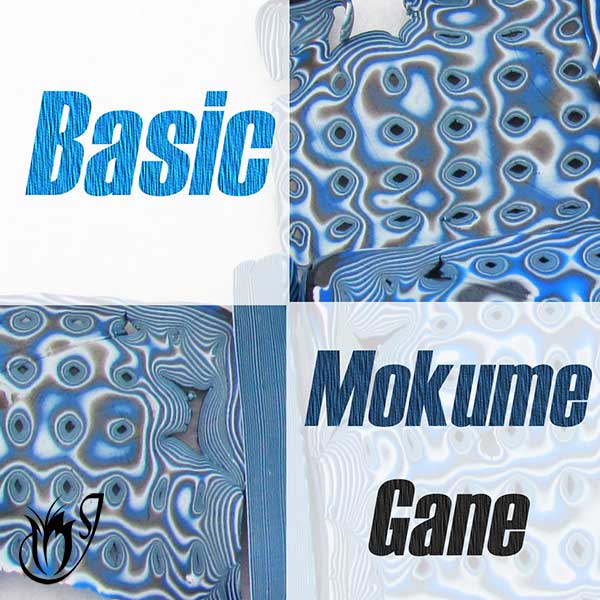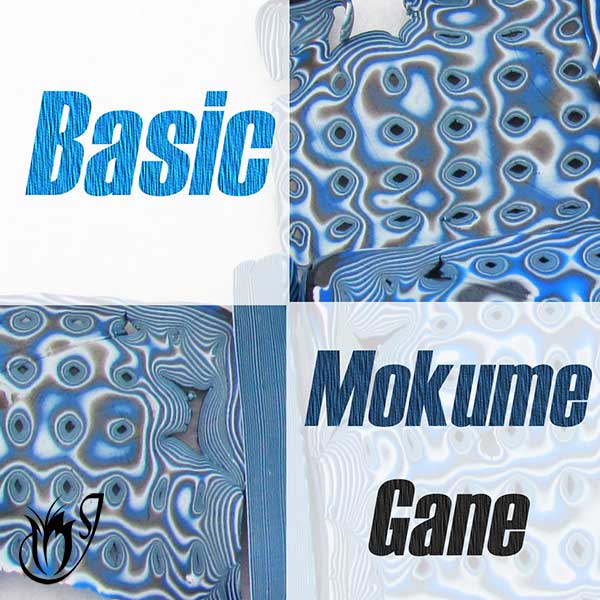 Basic Mokume Gane is a very well-known and much loved polymer clay technique. It's easy to do and lots of fun and can be adapted to produce many interesting results. See the other tutorials on this page for examples.

In this basic version I'll be showing you tips and tricks to make sure that your effect comes out beautifully.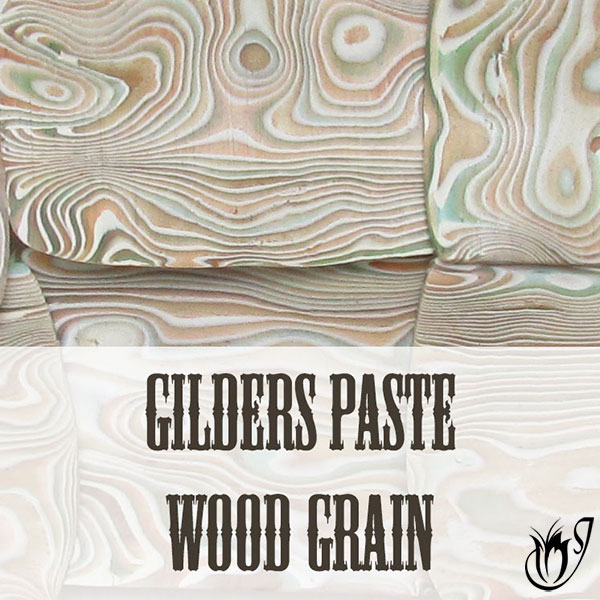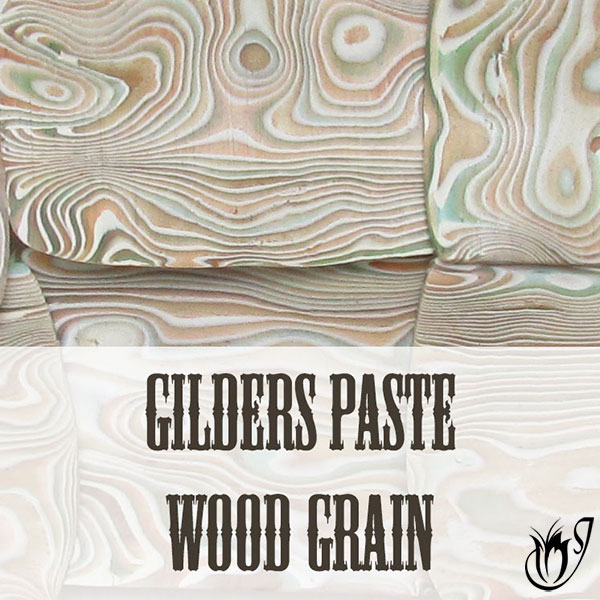 In this tutorial I'll be showing you how to create a wood grain effect using gilders paste.

It's a fun and simple polymer clay technique using only your fingers to manipulate the polymer clay, but it yields the most unexpected and stunning results.

Have fun playing around with it.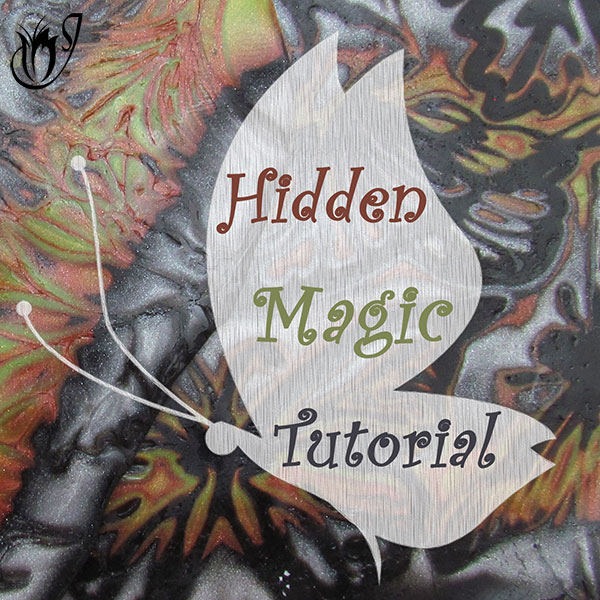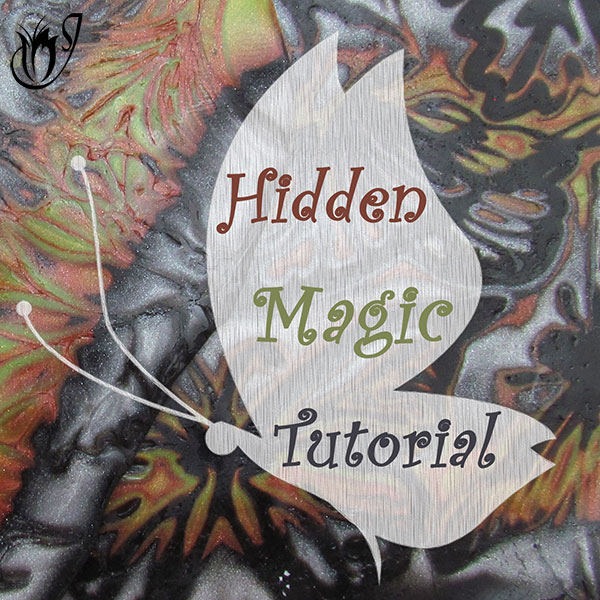 Hidden Magic is a variation of the original layered sheet method. In this tutorial, instead of layering sheets of polymer clay, I will show you how to layer and flatten Skinner Blend Bulls Eye Canes to form your Mokume Gane base.

Hidden Magic isn't restricted to this variation though. Play around with it for a while and you'll find that there are so many different twists you can add to the Hidden Magic technique.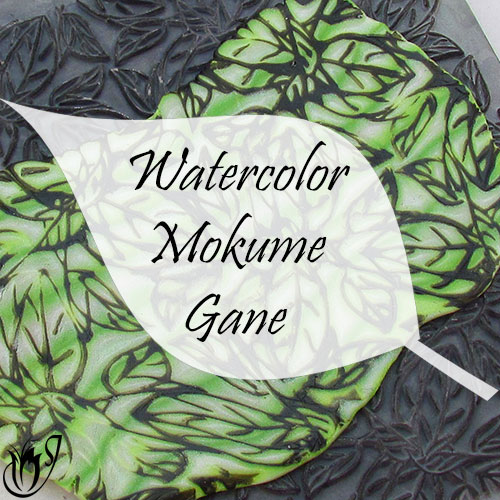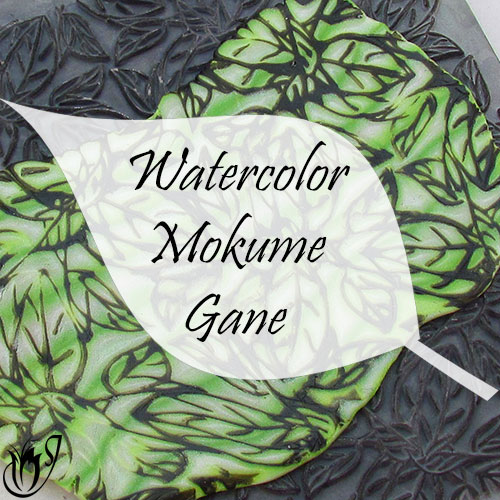 This Watercolor Mokume Gane technique uses Skinner Blend Bulls Eye canes to produce a fun and interesting variation of the traditional Hidden Magic technique.

There are endless ways to vary the result of this technique. Just change out the colors and the texture stamp for a completely different effect.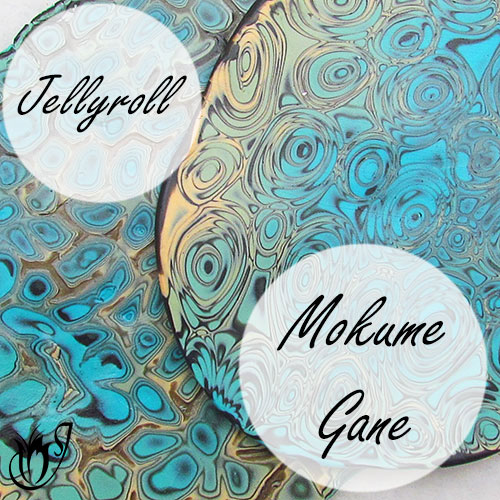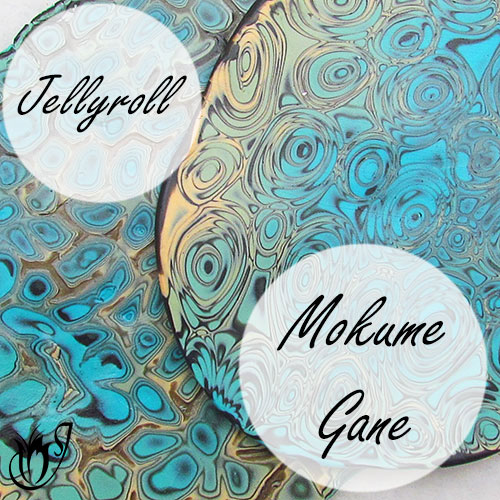 The Jellyroll polymer clay technique adds another interesting twist on the basic method. Instead of using the usual sheet layering, this time we'll use a Jellyroll as the base.

You can use any colors and textures you like. In this polymer clay tutorial I'll be showing you how to make Jellyroll Mokume Gane using a Premo Ecru to Turquoise Skinner Blend Jellyroll with a texture stamp and some cookie cutters.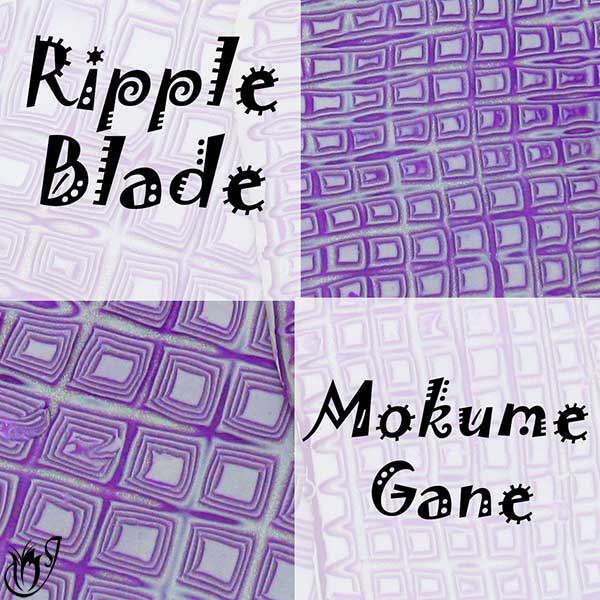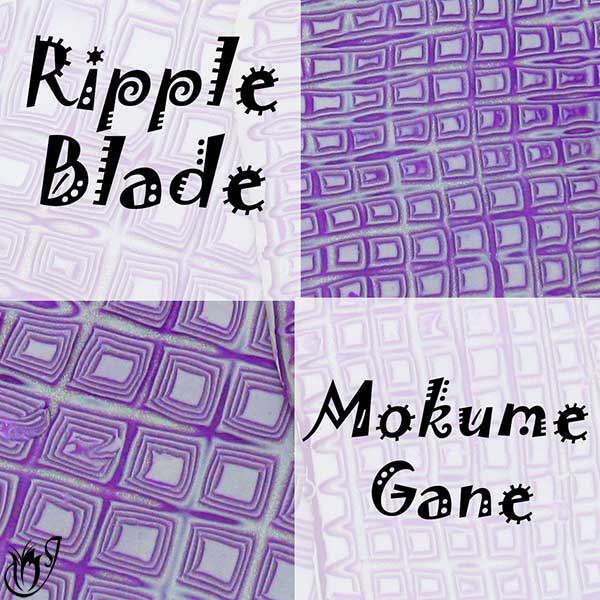 In this tutorial I'll show you how to get a cool 3D, geometric design by doing a simple Ripple Blade Mokume Gane.

This polymer clay technique is simple, fun and very versatile, so get stuck in and see what you can come up with.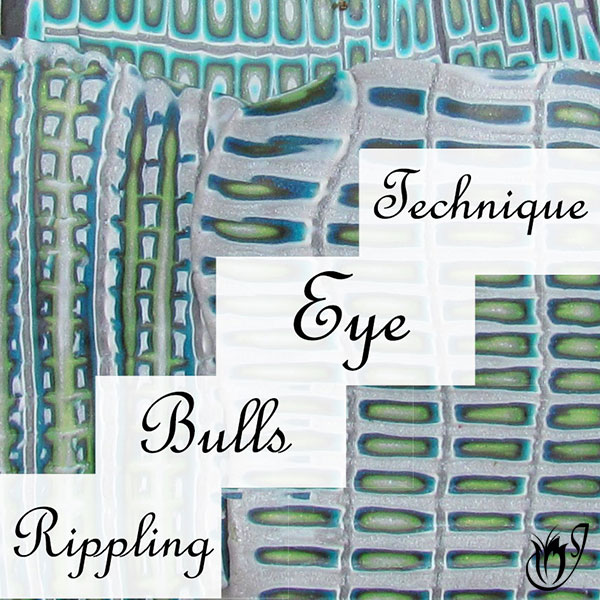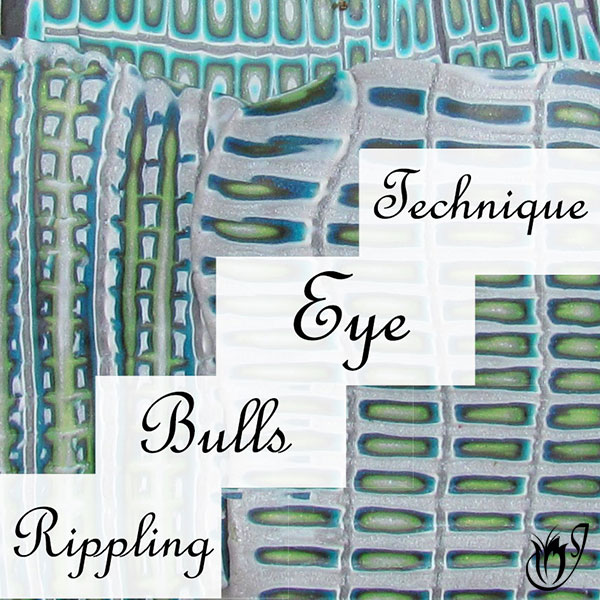 This polymer clay technique is a variation on my ripple blade technique. This time I'll be using complex bullseye canes to create a Mokume Gane sheet.

The rippling bullseye technique is great fun and, depending on what ripple blade you use, you'll get a different look. Have fun messing around with different colors and layering.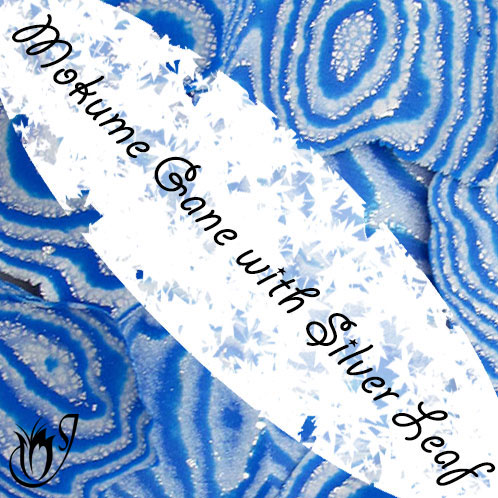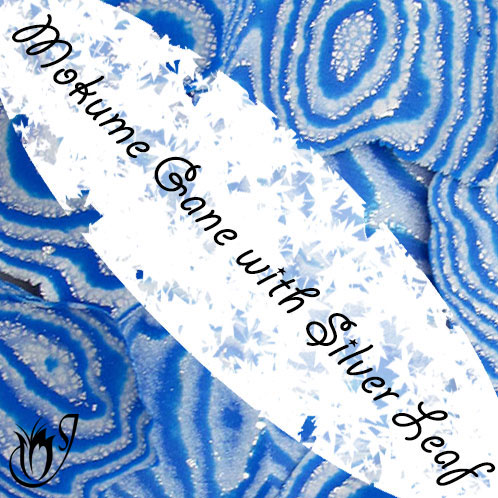 In this polymer clay tutorial, I'll be showing you how to include silver leaf in your Mokume Gane to create a beautiful shimmering effect.

You can use any metal leaf for this effect. Gold or copper will work just as well.

The Translucent Silver Leaf Idea is a variation of the polymer clay technique above, but this one uses translucent clays tinted with alcohol inks.

The translucence of the clay gives a beautiful depth to the baked clay, and the silver leaf can be seen shimmering through the layers.

I'll be adding many more polymer clay tutorials to this page over the coming months. If you would like to stay up to date with new articles and tutorials as they are released, please join my Facebook Group, and don't forget to like and share with your friends.

The group is the best place to keep up with all the latest news, product releases and tutorials, and you will have early access to new material before it is released on YouTube or the website. There are also exclusive giveaways and a discount coupon for my shop, JessamaDesign on Etsy.

We have a fabulous group of members already. It's a great place to share, be encouraged and ask all of your polymer clay questions.

If you are looking for complete polymer clay jewelry design tutorials, or something a little more complex, you can find some beautiful tutorials on my Etsy shop. Or, why not join my Patreon community? For a small monthly membership fee, you will have access to all sorts of tip and tutorial videos reserved especially for my members, as well as some of the ones I sell on Etsy. Our group over there is steadily growing and I have lots of surprises and additional features coming up soon for my Patreons, so do come over and join us. We would love to welcome you.
You are here:
Home
>> Polymer Clay Mokume Gane Tutorials