Find out which polymer clay tools you need, which ones you don't, what works, and what doesn't, and where you are best off spending your hard-earned cash.

There are hundreds of tools and gadgets for polymer clay on the market today. Some of them are essential, some are really nice to have, some you could do without, and some, quite frankly, are a complete waste of money. So how do you know what's what?

Well, on this page, you'll find lots of information to help you navigate the polymer clay tool jungle. It's so tempting to buy everything in sight, (guilty), but you really don't need to, and in many cases, homemade tools and hacks work just as well as the professional tools, at a fraction of the price. So before you go on a spending spree, take a look through the articles below to get an idea of where you will be best off putting your money.

Tool Information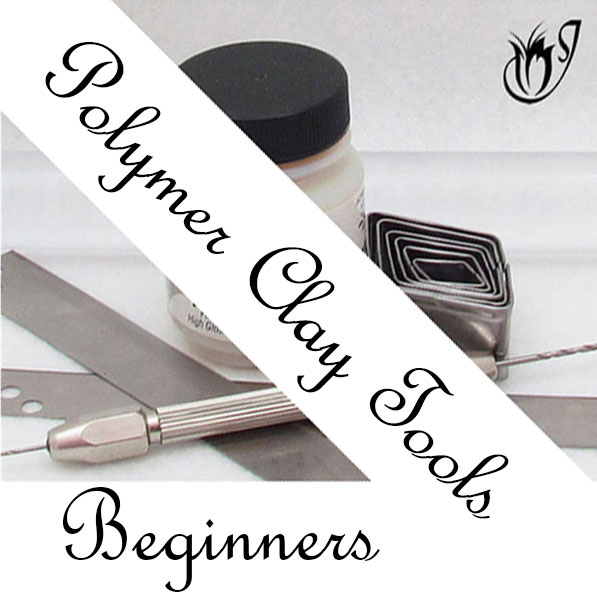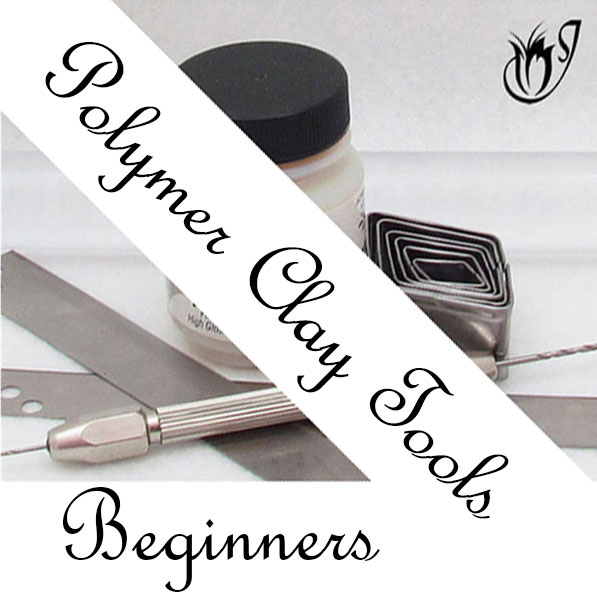 This article, is an attempt to save beginner polymer clayers a ton of money, trouble and frustration. You really don't need anywhere near as many clay tools as you may think in order to get started with polymer clay. In fact, after adding everything up, I came to the conclusion that you can buy all the tools you need and polymer clay blocks to last a good while for around $150. That's the same price as one or two useless gadgets!

I wish there had been information like this around when I was first starting out. I can tell you I spent way too much money on stuff I didn't need in the beginning. So if you are just getting started take a look at my recommended list of polymer clay tools for beginners before you go shopping.

Caring for your polymer clay tools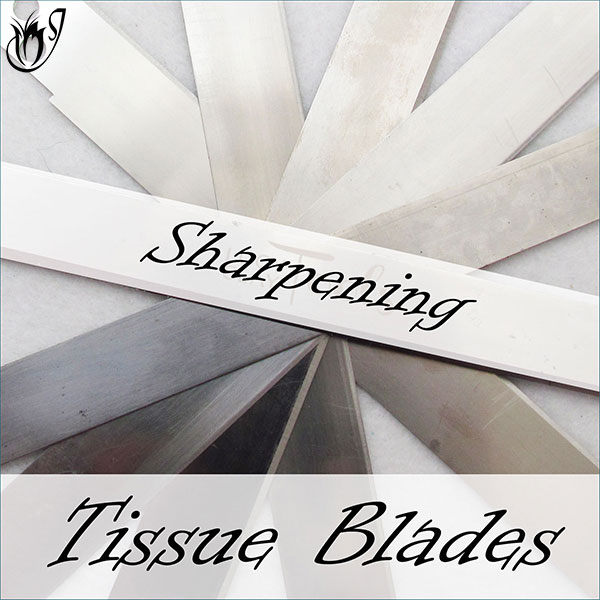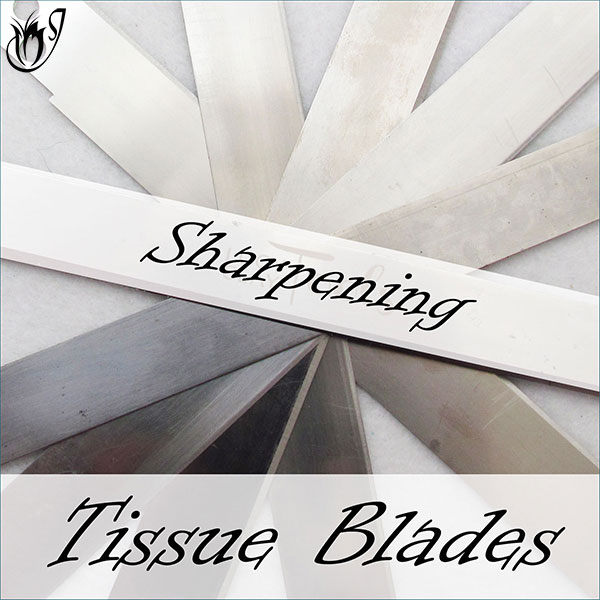 As you use your tissue blades you will find that the cutting edges will dull over time. They will still work, but they won't give you as clean a cut as they did before. Many people simply throw them out at this point and buy a new set, but you can save yourself the money and bother by sharpening them instead. It's really quick and easy to do and it will extend the life of your blades by a long way.

In this polymer clay tutorial, I'll be showing you three ways to sharpen your polymer clay blades, as well as the best way to clean them in between use to keep the cutting edge smooth and sharp.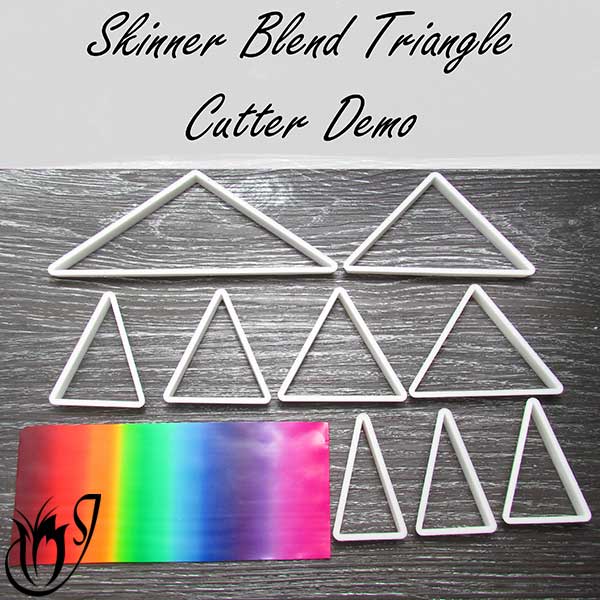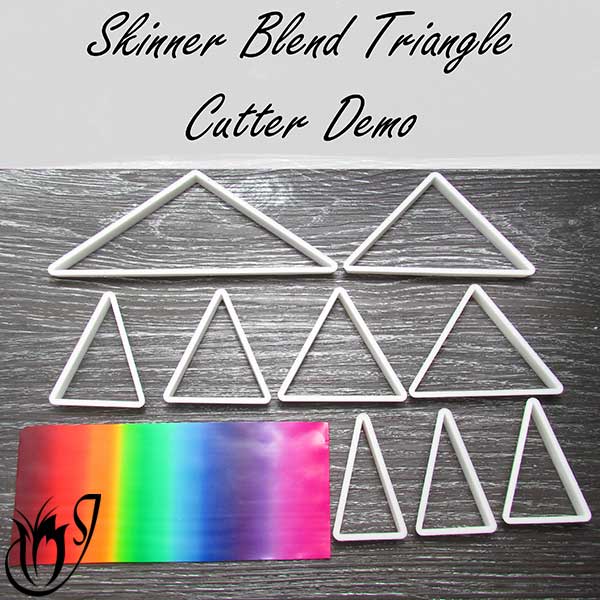 This is a short demo tutorial to show you how to use my Skinner Blend cutters. The cutters are designed to take all of the guess work out of making a Skinner Blend.

Whether you want a two part or a ten part blend, or something in between, just choose the correct triangle and your blend will always fit neatly within the edges of a standard pasta machine.

No more trying to butt the edges of your blend and distorting it to make it fit!

The cutters are available as a full set or in various combinations. See the listing on my Etsy shop, JessamaDesign.
Spending your money wisely on the right polymer clay tools, will result in you having that much extra money to spend on the clay itself, as well as tutorials to teach you how to get the most out of it. Buying too many of the wrong tools is without doubt one of the quickest ways to blow way too much money, and introduce way too much stress, into what should be a fun and relaxing hobby.

With this in mind, I plan to add many, many articles to this section. There are just some things that you only figure out with experience, usually after the money has left your bank account. I plan to share that experience with you, in the hopes that you will end up making far fewer purchasing mistakes than I did.

If you would like to stay up to date with new articles and tutorials as they are released, please join my Facebook Group, and don't forget to like and share with your friends.

The group is the best place to keep up with all the latest news, product releases and tutorials, and you will have early access to new material before it is released on YouTube or the website. There are also exclusive giveaways and a discount coupon for my shop, JessamaDesign on Etsy.

We have a fabulous group of members already. It's a great place to share, be encouraged and ask all of your polymer clay questions.