You are here:
Home
>> Polymer Clay Earrings Tutorials
Beautiful Polymer Clay Earrings Tutorials

Polymer clay earrings are a perfect way to explore this wonderfully versatile medium. Whether you're a beginner or a pro, you can't go wrong with earrings. They're a great way to explore new techniques, shapes and colors before embarking on a larger project.

They're fun and quick to make, perfect for gifts and markets and small enough that you can make a different pair for every outfit.

Have fun with the tutorials below. Use them as they are, or as starting points for your own designs.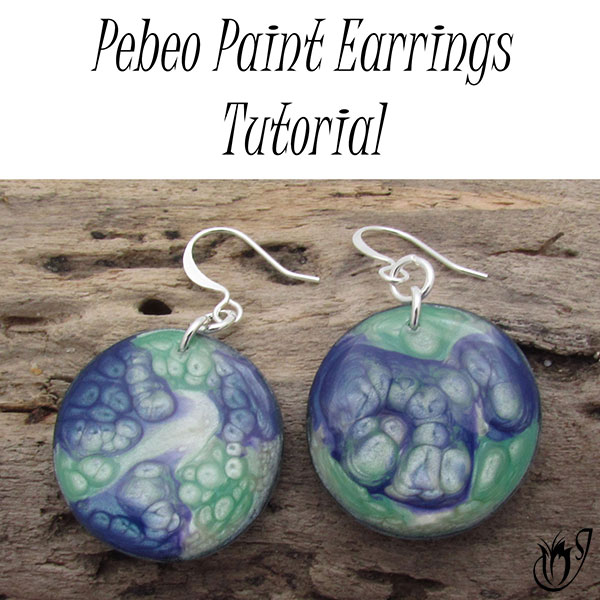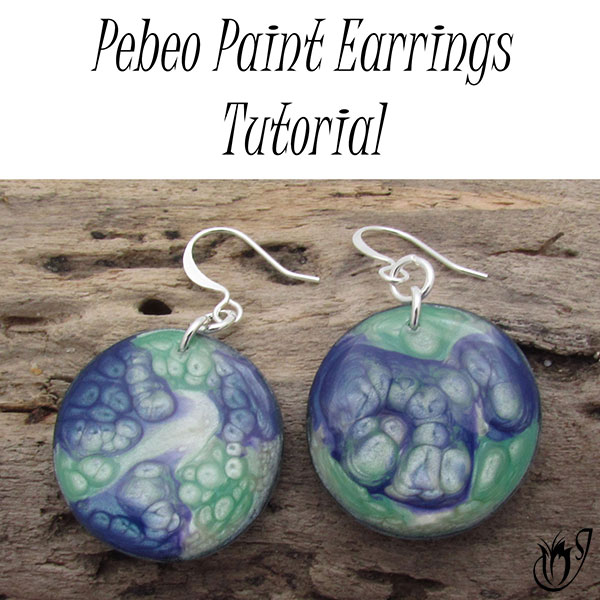 This is a three part tutorial where I'll be showing you how to make three beautiful pairs of Pebeo paint earrings and a donut pendant.

Find out how to apply the paint so that it doesn't spill over the sides, opening up endless design opportunities without the need for a bezel to contain the paint.

This polymer clay earring tutorial is a fun and easy take on a set of modern art earrings. The technique is simple and quick, but the result is beautiful and eye-catching.

There are lots of tips and tricks in this polymer clay tutorial, from keeping your white clay clean, all the way through to sanding and buffing this simple design to a high shine that really makes the colors pop.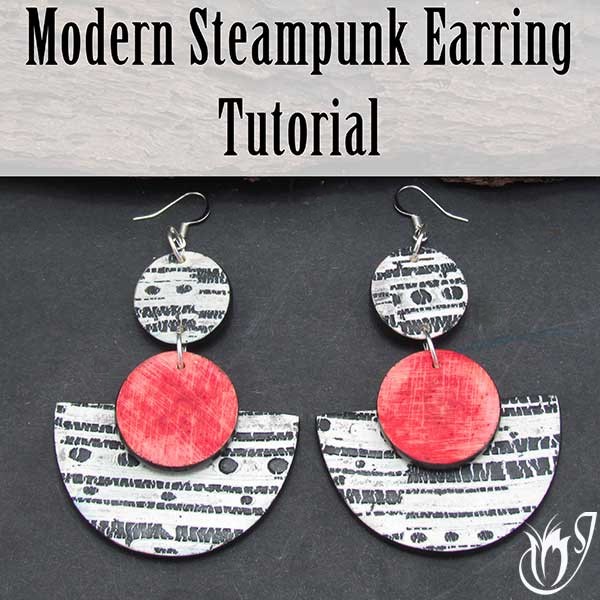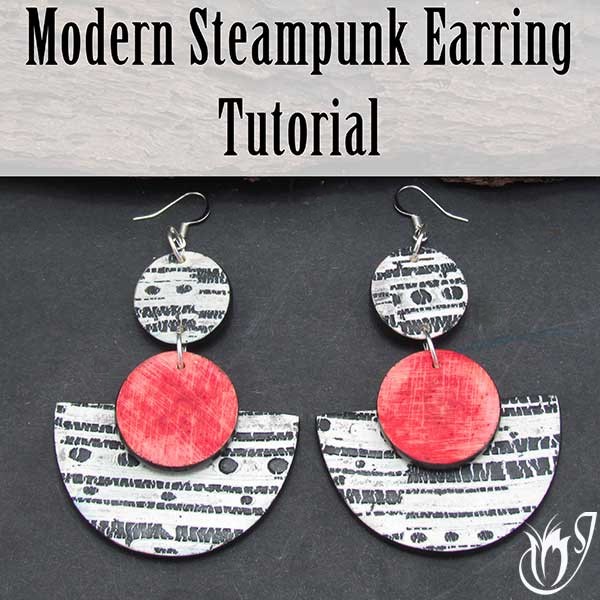 In this polymer clay earring tutorial I'll show you a really cool liquid clay twist on a Sutton Slice, which we will use to create two beautiful modern steampunk earring sets.

There are lots of tips and tricks in this polymer clay tutorial. I'll give you an in depth look at partial curing using a heat gun, show you a bunch of different things you can use 99% alcohol for, and much more.
In this faux Tiger Eye tutorial we will be learning how to imitate the beautiful blue Tiger Eye stone - one of my favorites.

We will be making some gorgeous African inspired, reversible earrings and some lovely cabochons which will be buffed to a perfect shine. I'll be giving lots of sanding and buffing tips in this video to help you get the best shine from your clay, so be sure to watch all the way through.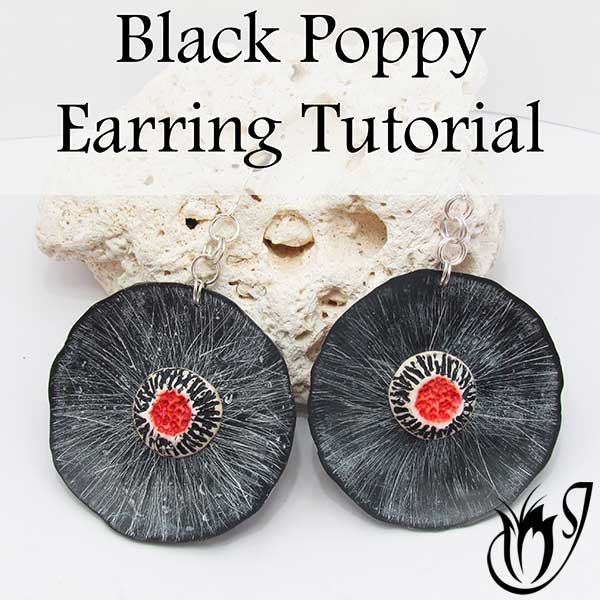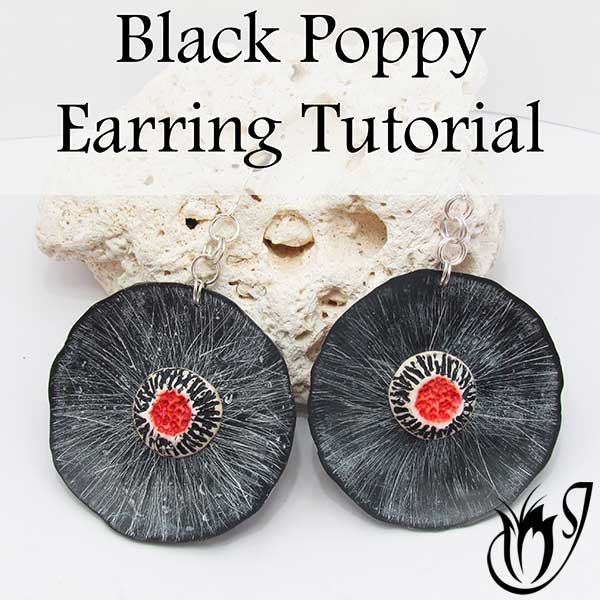 In this polymer clay tutorial I'll be showing you how to create this Black Poppy polymer clay earring design. It's an organic, easy design, great for beginners, filled with little tips and tricks for everyone to enjoy, and great fun to make.

The techniques in this design are simple and versatile, making this polymer clay design perfect for experimenting with different shapes and colors to create your own unique pieces.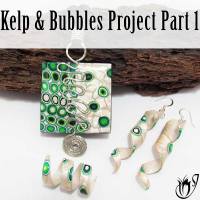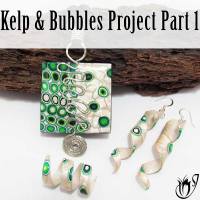 This polymer clay earring project is the first part in a 2 part series where we will be using the simple mod cane to create a matching pendant, earring and ring set.

Although there are quite a few different techniques in this tutorial, these interesting and eye-catching earrings are really simple, quick and fun to make. You can switch up the colors to make endless designs, all of which will be perfect for the markets.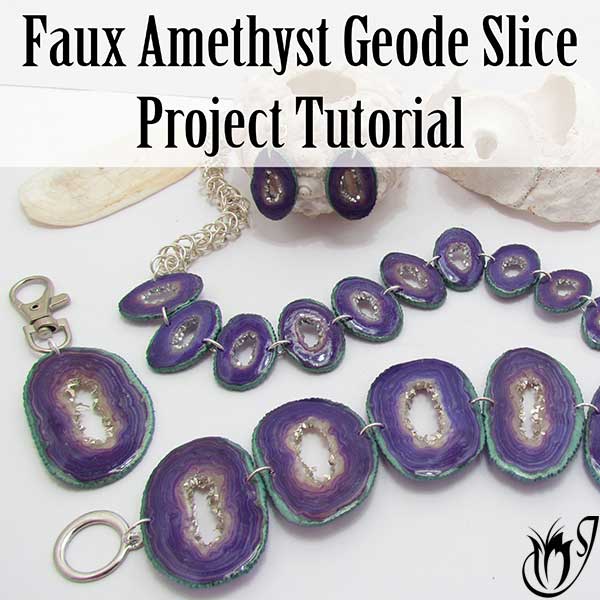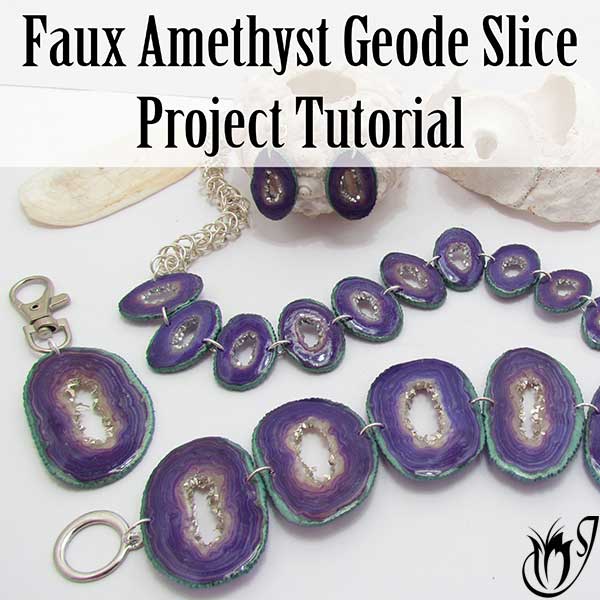 In this tutorial I'll be showing how to make a Faux Amethyst Geode Slice which we will then use to make a full jewelry set, as well as a keyring. This polymer clay project is much easier than it looks, and best of all it requires no sanding, so it's sure to be a favorite!

You can switch up the colors used in this technique to create all sorts of different agate slices, so be sure to try out other combinations.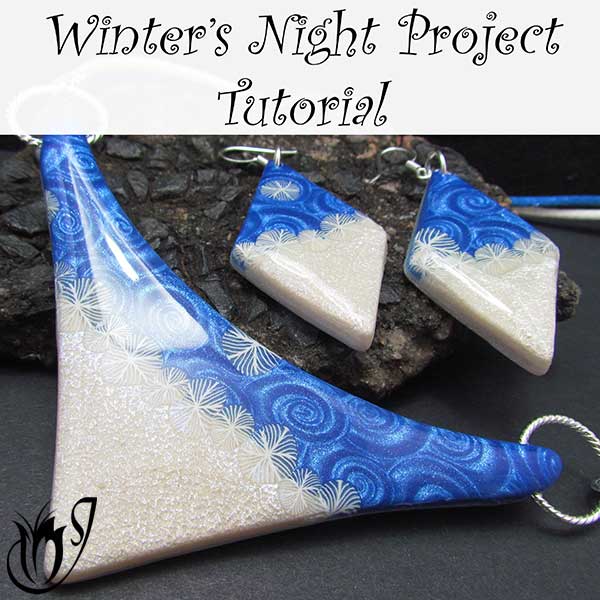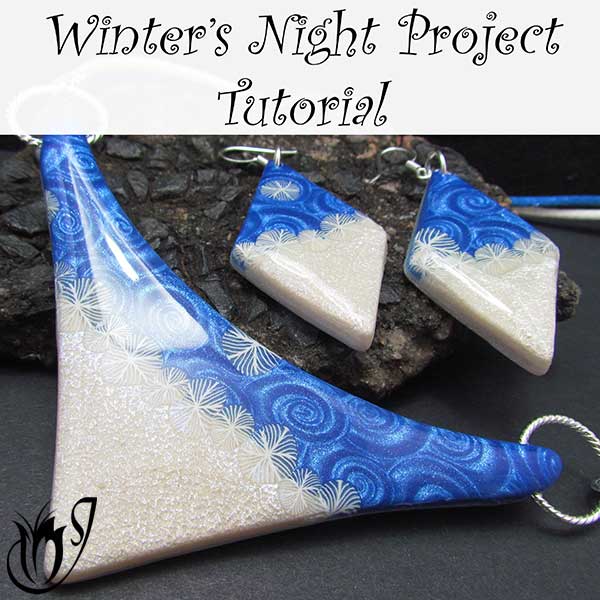 In this tutorial we will be making a beautiful Winter's Night polymer clay bib necklace with earrings to match.

The result is really eye-catching, but you will find that it is so simple to make. The project consists of simple elements of mica shift and texture, with a few slices of snowflake cane to give that wintery feel.  I'll show you tips and tricks to get your veneer nice and flat and how to achieve a smooth, glassy finish.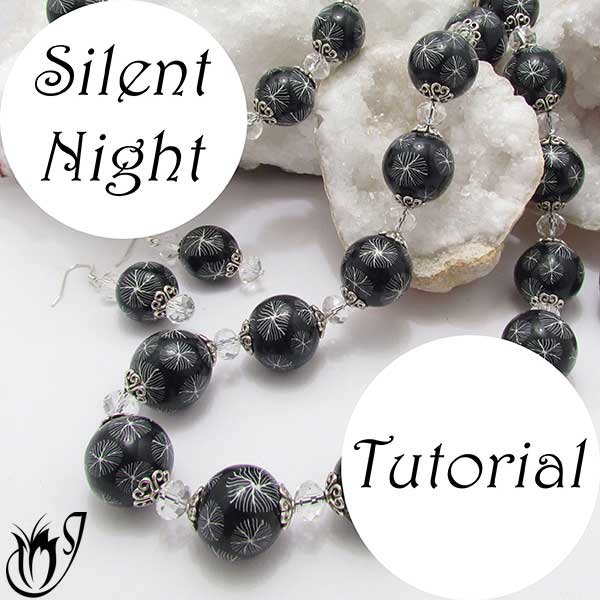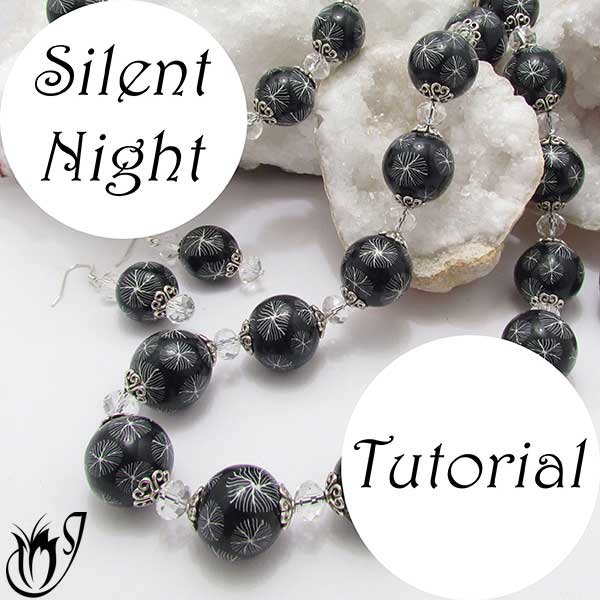 In this polymer clay jewelry tutorial we will be making a simple, but really pretty, polymer clay snowflake cane. I'll show you how to make it, reduce it to various sizes and how to use it to make the stunning silent night beads that this project is named after.

This polymer clay cane is really easy to make, but so effective. Please do give it a try. It's great fun and produces a beautiful and rewarding result.
I'll be adding many more polymer clay earring tutorials over the coming months. If you would like to stay up to date with new articles and tutorials as they are released, please join my Facebook Group.

The group is the best place to keep up with all the latest news, product releases and tutorials, and you will have early access to new material before it is released on YouTube or the website. There are also exclusive giveaways and a discount coupon for my shop, JessamaDesign on Etsy.

We have a fabulous group of members already. It's a great place to share, be encouraged and ask all of your polymer clay questions.

If you are looking for something a little more complex, take a look at my Patreon page. The community over there is steadily growing and I have lots of surprises and additional features coming up soon for my Patreons, so do come over and join us. We would love to welcome you. You can also find some of my more complex tutorials at my Etsy shop.

Don't forget to like and share with your friends, so that they can learn too.

You are here:
Home
>> Polymer Clay Earrings Tutorials