We all run into fiddly, little polymer clay problems during the course of our day. My aim is to make your polymer clay journey easier, and more enjoyable, by sharing with you the things that I have learned along the way.

This page will be constantly growing as I add more answers to some of the most common polymer clay problems. If you have something specific you would like me to address, please let me know in the comments at the end of the page and I will add it to my to do list. To stay up to date with new articles as they are added, please like my Facebook page.

pasta machine questions and answers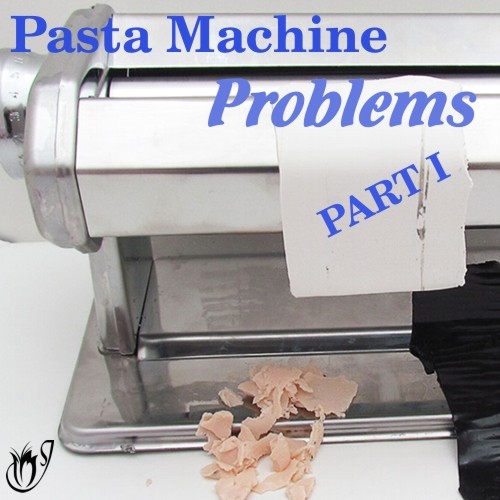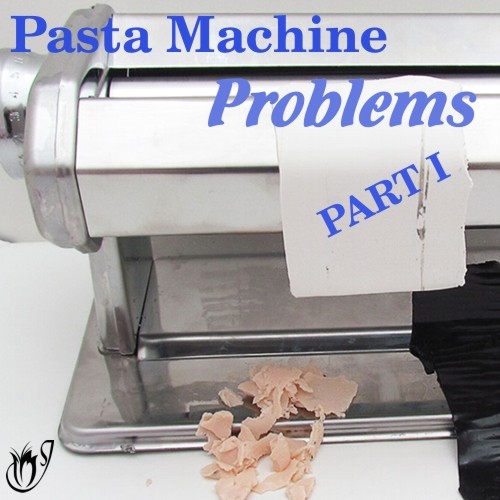 Unfortunately, polymer clay pasta machines can be a real pain in the neck if you've just started with polymer clay. They leave scratches, marks and smears or sometimes the clay just sticks to the rollers.

In this article I'll address rippling clay, parallel lines, crumbling clay and smears and smudges - some of the biggest problems when it comes to pasta machines.
This article will cover scratches and marks, clay sticking to rollers, black streaks and falling handles. Some of the other painful pasta machine glitches that tend to crop up more often than we would like.
Baking polymer clay Problems and solutions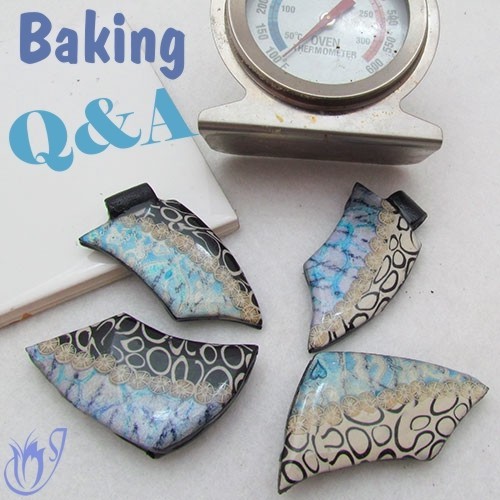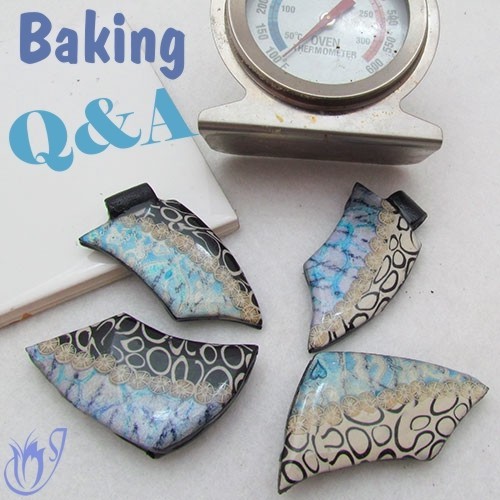 Baking really should be the easiest part of working with polymer clay. You just need to stick the clay in the oven right? Well, no. Unfortunately, baking polymer clay seems to be the one step in the entire creation process that causes the most problems and the most discussion among polymer clayers. It just isn't that simple. In fact it's downright finicky. And annoying.

So, in this article I have tried to address most of the problems commonly encountered when baking polymer clay.  A few simple tips can make the difference between endless problems and plain sailing.

Do you have any polymer clay problems that you would like answered? Let me know in the comments below.

I will be constantly updating this page with answers to all sorts of polymer clay problems.  If you would like to stay up to date with new articles and tutorials as they are released, please join my Facebook Group, and don't forget to like and share with your friends.

The group is the best place to keep up with all the latest news, product releases and tutorials, and you will have early access to new material before it is released on YouTube or the website. There are also exclusive giveaways and a discount coupon for my shop, JessamaDesign on Etsy.

We have a fabulous group of members already. It's a great place to share, be encouraged and ask all of your polymer clay questions.