In these polymer clay charms tutorials, I'll be showing you how to make a whole range of easy, fun creations. The idea, is that they will be fun to make, with the minimum of supplies.

Polymer clay charms can be as simple or as complicated as you want them to be. They can be realistic or whimsical, capturing anything from the face of your beloved pet to your favorite movie character, but on this page, we will be keeping it simple.

You can use them as brooches, fridge magnets, key rings, desk decorations. The possibilities are endless. When it comes to sculpturing these polymer clay creations, there really are no rules. Just let your imagination fly, relax and have fun!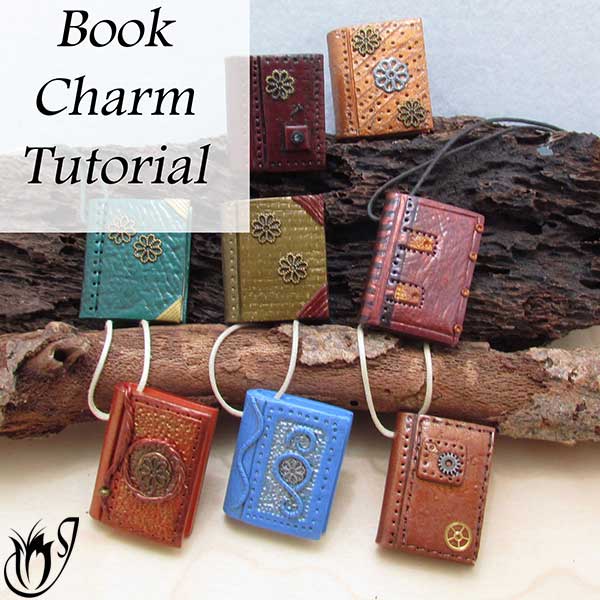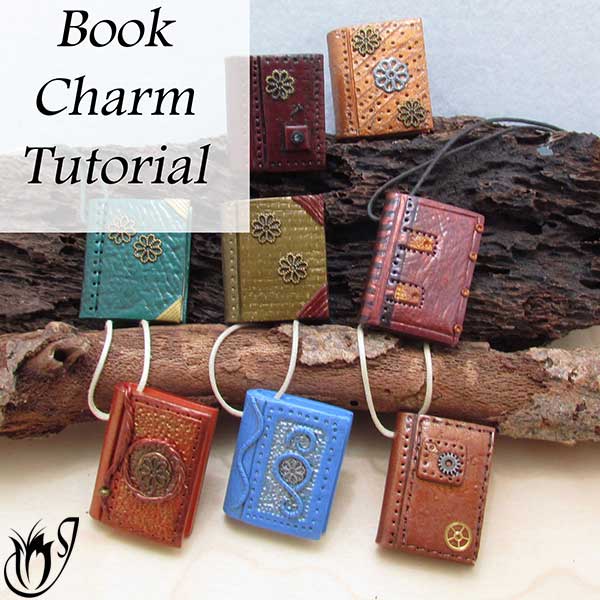 In this tutorial we will be making some cute little polymer clay book charms. You can use these as pendants, bookmark ends, key rings, fridge magnets or anything else you can think of.


They are really versatile, because you can make them in virtually any color and add whatever textures and embellishments you have lying around. They're quick and simple to make and loads of fun.
Polymer clay charms are a great outlet for your creativity. You can let your imagination fly and make almost anything. There really are no rules. Charms are great fun to make and can be as easy or as complex as you feel like making them. There will be lots more charm projects being posted over the next few months so watch out for those.

New tutorials and polymer clay techniques are posted on my Facebook page as they are added here, so please  like my Facebook page to stay up to date. And please don't forget to like and share with your friends.

I also add more complex or unusual polymer clay tutorials and techniques for my Patreon community every month. If you're interested in taking a look at those you can check out my Patreon page here. I also have lots of additional features and surprises planned for my Patreon group and they will be coming up soon, so do come over and have a look. We would love for you to join us.